SOLUTIONs
Zoom Rooms
Zoom Rooms is a video conferencing solution designed for businesses and organizations to facilitate seamless and immersive meetings. It goes beyond the basic Zoom video conferencing platform by offering a dedicated physical or virtual space optimized for collaborative meetings.
What is Zoom Rooms?
Zoom Rooms is a technology solution developed by Zoom Video Communications, a popular platform for video conferencing and virtual meetings. Zoom Rooms is designed to enhance the video conferencing experience within physical meeting spaces such as conference rooms, boardrooms, and huddle rooms. It combines hardware and software components to create an integrated and user-friendly environment for hosting meetings, presentations, and collaborative sessions.
Hardware Integration
Zoom Rooms typically involve specialized hardware components such as cameras, microphones, and display screens. These are configured to work seamlessly with Zoom software for high-quality audio and video.
Simplified Scheduling
Users can schedule Zoom Room meetings in advance, making it easy for teams to plan and join meetings without the hassle of manually setting up equipment.
One-Touch Join
Zoom Rooms often come with a simplified interface that allows participants to join meetings with a single touch or click, reducing the time spent on technical setup.
Enhanced Collaboration
Zoom Rooms support screen sharing, digital whiteboarding, and other collaborative tools to facilitate interactive meetings and presentations.
Customizable Settings
Organizations can customize Zoom Rooms to meet their specific needs, from configuring room layouts to integrating with other software and hardware solutions.
Security
Zoom Rooms maintain the same security features as the Zoom platform, ensuring that meetings are protected with encryption and access controls.
Remote Management
Administrators can remotely manage and monitor Zoom Rooms, making it easier to troubleshoot issues and ensure that they are always up and running.
Hybrid Work
With the rise of hybrid work environments, Zoom Rooms can facilitate both in-person and remote participation in meetings, making them an ideal solution for the modern workplace.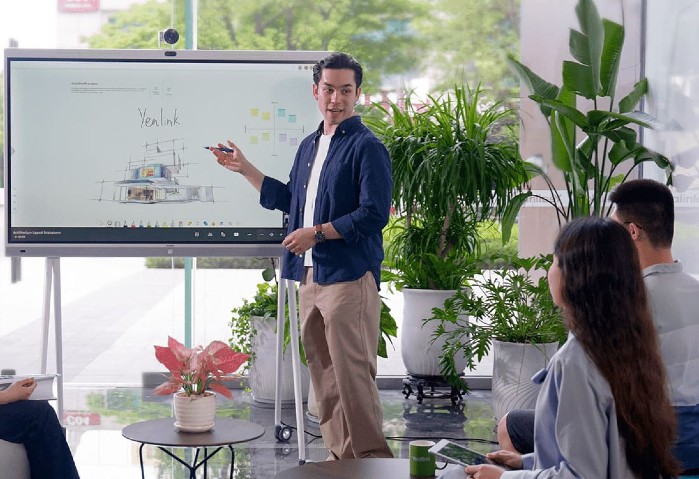 Zoom Rooms Certified Interactive Displays
Zoom Rooms Certified Interactive Displays are specialized hardware solutions designed to enhance the functionality of Zoom video conferencing and collaboration software. These interactive displays are equipped with touchscreen capabilities, high-quality cameras, microphones, and speakers, all optimized for seamless integration with Zoom Rooms.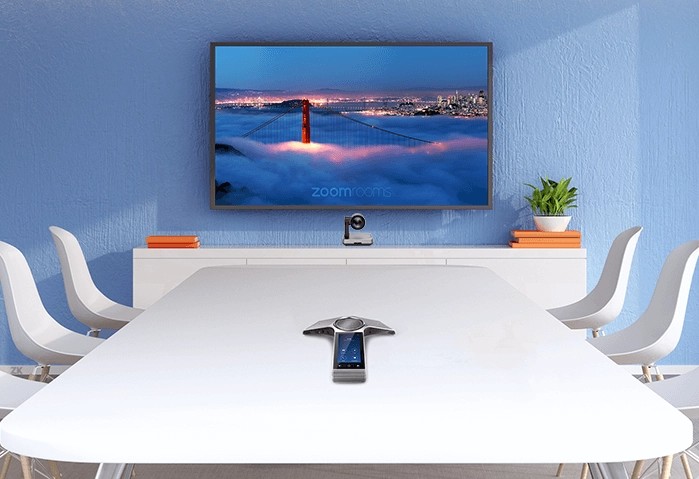 Zoom Rooms Certified Devices
Zoom Rooms Certified Devices revolutionize the way people collaborate by seamlessly integrating high-definition video conferencing into any setting – whether it be the professional office, the dynamic classroom, or the comfort of one's own home. With the power to connect both local and remote participants in real-time, Zoom Rooms devices create an immersive and interactive experience like no other. Initiating a meeting, reserving a room, and sharing content have never been easier or more efficient.
A Zoom-Certified Solution For Every Room Size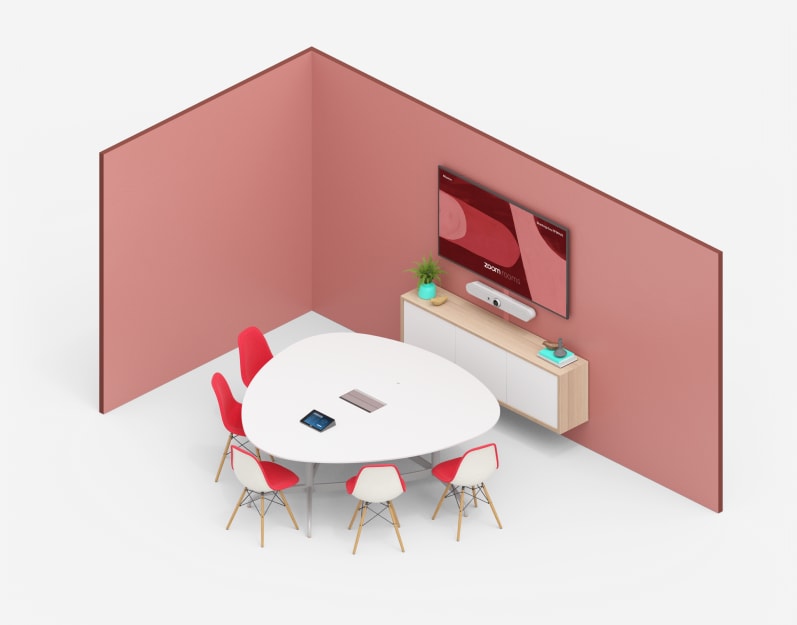 Small Rooms
Zoom Rooms for up to 4 people are a specialized video conferencing solution designed for small meeting spaces and huddle rooms. These rooms are equipped with the necessary hardware and software to facilitate high-quality video and audio conferencing for small groups.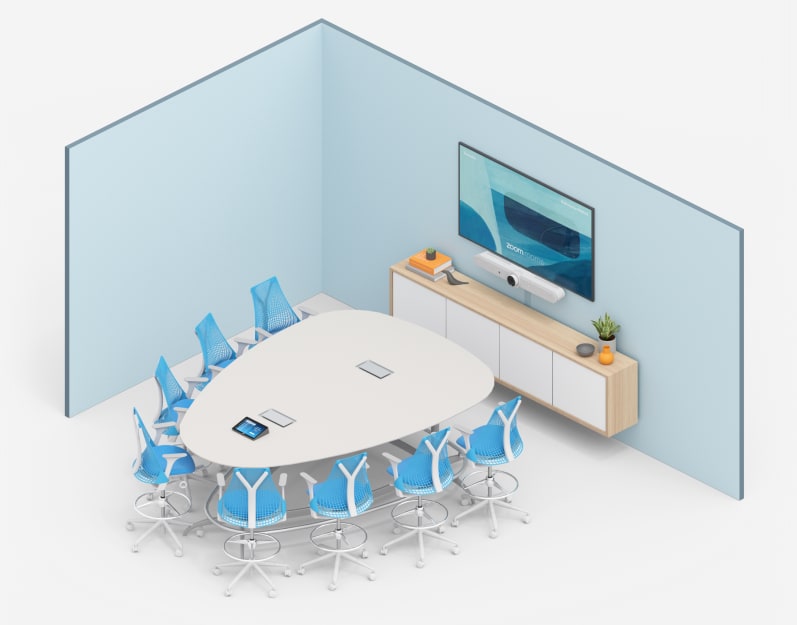 Medium Rooms
Zoom Rooms for medium-sized meeting spaces accommodating up to 8 people. Offers a seamless and integrated hardware and software package for conducting virtual meetings, presentations, and collaborations.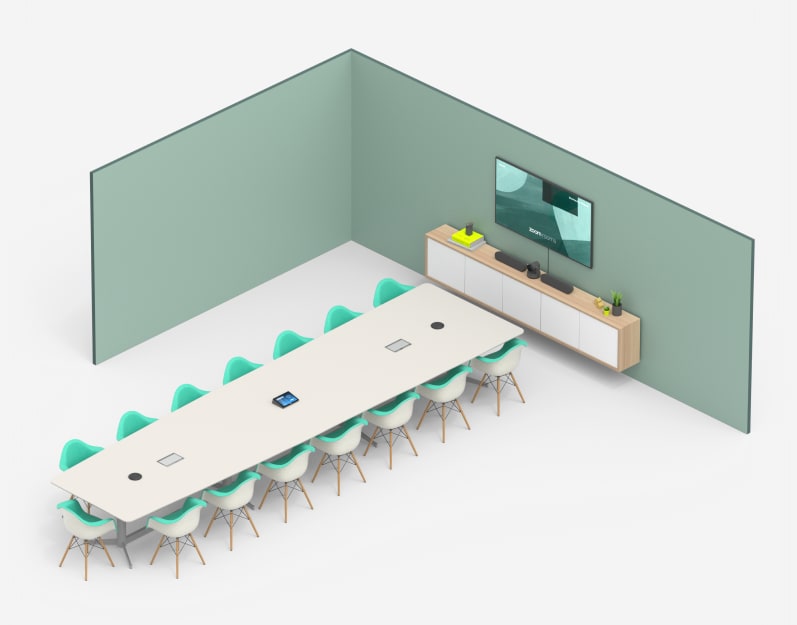 Large Rooms
Zoom Rooms for 8+ people is a video conferencing and collaboration solution designed to accommodate larger groups of participants in a dedicated meeting space. These rooms are equipped with specialized hardware and software to provide a seamless and immersive video conferencing experience.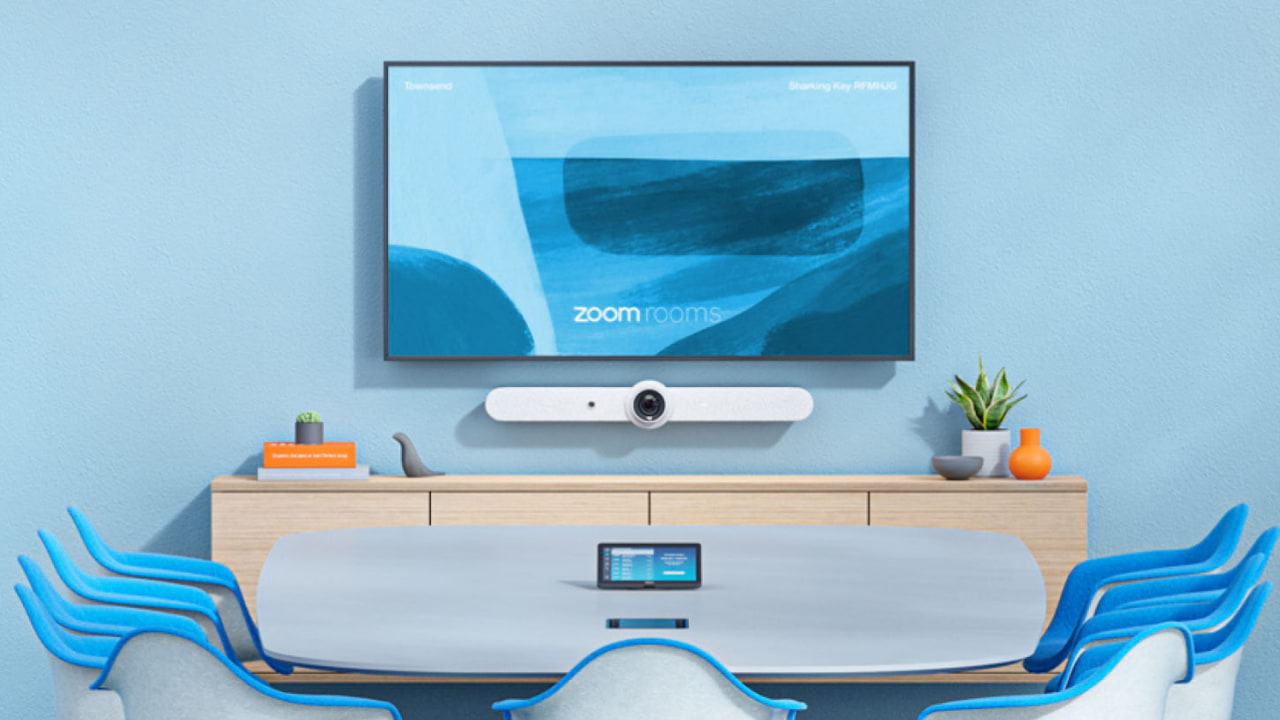 Zoom Rooms Solution Partners
Zoom Rooms partners are organizations or companies that collaborate with Zoom to provide integrated solutions for meeting rooms and collaborative spaces. These partners typically offer hardware and software solutions that complement Zoom's video conferencing and collaboration platform, making it easier for businesses to set up and manage meeting rooms with enhanced audio, video, and presentation capabilities.
Frequently Asked Questions
What is a Zoom Room, and how does it differ from regular Zoom meetings?

A Zoom Room is a physical meeting space equipped with Zoom's video conferencing technology. It typically includes specialized hardware like cameras, microphones, and displays. In contrast, regular Zoom meetings are conducted on personal devices (computers, smartphones, etc.). Zoom Rooms are designed for larger, more formal meetings in conference rooms or huddle spaces.
What equipment do I need to set up a Zoom Room?

The specific equipment needed for a Zoom Room can vary based on your requirements, but it typically includes a compatible computer or Zoom Room appliance, a large display or TV, a high-quality microphone, speakers, and a camera. Zoom offers hardware compatibility lists to help you choose the right equipment for your setup.
How do I schedule and start a meeting in a Zoom Room?

To schedule a meeting in a Zoom Room, you can use the Zoom Room Scheduler for Outlook or Google Calendar, or you can schedule it directly from the Zoom web portal. Once scheduled, participants can join the meeting by entering the Zoom Room and starting the meeting using the touch controller or Zoom Room controller.
Can I customize the settings and layout in a Zoom Room?

Yes, you can customize various settings and layouts in a Zoom Room. You can configure room settings, camera views, and audio settings through the Zoom web portal. Additionally, you can set up dual displays for content sharing and video conferencing, choose layouts like Speaker View or Gallery View, and use Zoom's software features like virtual backgrounds and whiteboards.
What is the cost of setting up and using a Zoom Room?

The cost of setting up and using a Zoom Room varies depending on your hardware choices and subscription plan. You'll need to purchase compatible hardware, and Zoom offers different pricing tiers for their software services. These may include Zoom Room licenses, which can be an additional cost.
Contact Us
Request For a Consultation
Learn more about our range of cutting-edge, innovative, and user-friendly video conferencing, unified communication and collaboration solutions. We are your trusted, technology solutions provider for:
Video conferencing design, installation & maintenance
Wireless conferencing & presentation systems
Office headsets & conference speakerphones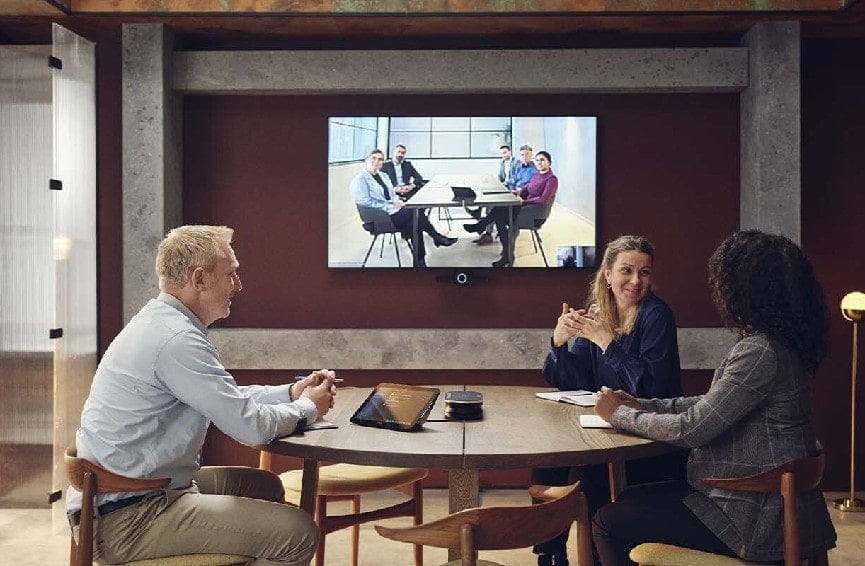 60 Paya Lebar Road
#07-54 Paya Lebar Square
Singapore 409051