Solution Partners
AVer
AVer is a renowned international supplier of cutting-edge audio and video technology solutions. They offer video conferencing systems, document cameras, and interactive displays to enhance communication and cooperation. Their state-of-the-art technology makes virtual meetings effortless, presentations lively, and classroom interactions stimulating. AVer enables effective communication, idea sharing, and learning globally. With their dependable and user-friendly designs, AVer remains at the forefront of the AV industry, shaping digital connectivity and communication through ongoing innovation and client satisfaction.
AVer's USB Conferencing systems offer unparalleled simplicity and compatibility with a wide range of cloud- and web-based conferencing applications. Whether you're using Zoom, Microsoft® Teams, Skype for Business, Google Meet, or any other leading platform like BlueJeans, RingCentral, or Lifesize, AVer has got you covered. We've also partnered with Barco to provide a seamless transition between remote and hybrid workplaces, offering the perfect combination of solutions for all your meeting room essentials. With seamlessly integrated software and exceptional video quality that adapts to any meeting room environment, AVer is highly recommended and certified by renowned video conference software providers including Microsoft® Teams, Zoom, and Google Meet.
AVer Video Conferencing Solutions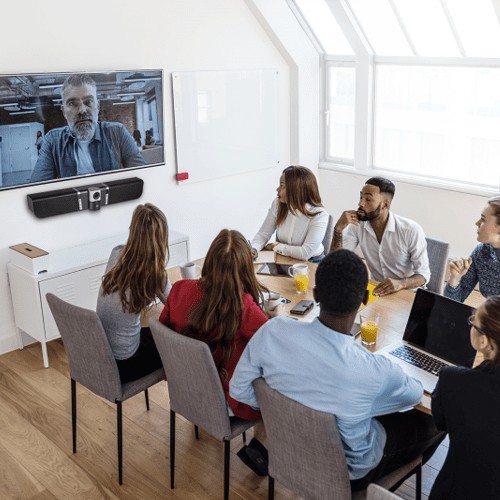 Huddle / Small Rooms
AVer Small Room Video Conferencing hardware components are tailored for compact meeting spaces. These solutions often feature high-definition cameras, microphones, and speaker systems to enhance the audio and visual quality of virtual meetings. AVer's video conferencing solutions are known for their ease of use and compatibility with popular video conferencing platforms.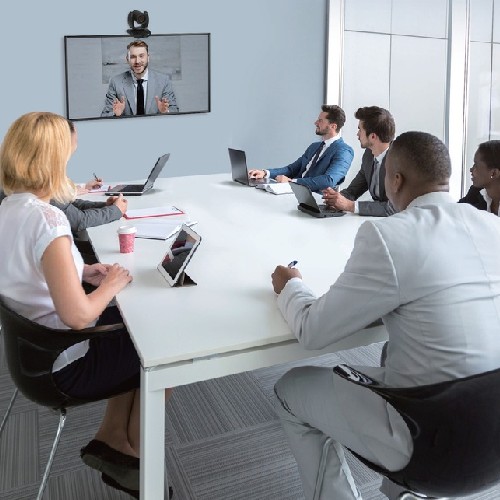 Medium / Large Rooms
AVer Large Room Video Conferencing refers to their range of products and services tailored to accommodate meetings and collaborations in spacious environments such as conference rooms, boardrooms, and auditoriums. These solutions typically incorporate high-quality cameras, microphones, speakers, and software to ensure seamless and immersive video and audio communication experiences for participants in large meeting spaces.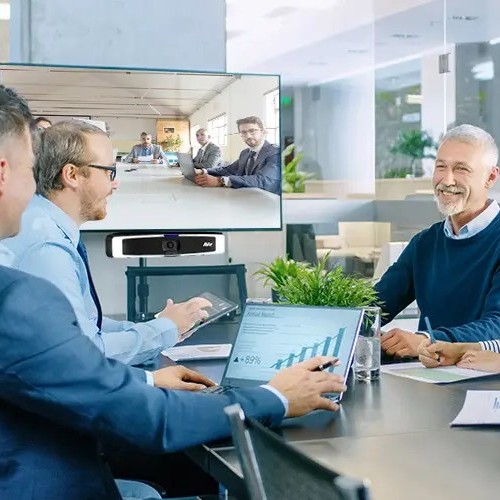 Microsoft Teams / Zoom Rooms
Transform traditional meeting rooms into intelligent hybrid working spaces with Microsoft Teams Room or Zoom Room Solutions. Collaborate seamlessly with colleagues in the office or remotely, unlocking possibilities for effective communication and teamwork.
Learn More About AVer
If you would like to learn more about how AVer video conferencing solutions are the right fit for your meeting rooms and office workspace, please get in touch with us.