Solution Partners
Neat
Neat delivers immersive video conferencing experiences that empower you to connect, collaborate, and unleash your creativity anywhere. With seamless integration with Microsoft Teams, Zoom, and other business applications, Neat devices ensure you thrive in dynamic and modern workspaces.
Neat Video Conferecning
Experience the future of remote communication with Neat Video Conferencing. This innovative solution revolutionizes virtual meetings, offering advanced features and seamless integration for a truly immersive experience. Enjoy crystal-clear visuals and noise-canceling technology for distraction-free conversations. With an intuitive interface, effortlessly navigate through screen sharing, chat, and participant management. Neat Video Conferencing redefines connectivity, bringing people together efficiently in a virtual space.
Focus on what matters.
Experience the power of Neat Symmetry as it fosters organic conversation and engages remote participants.
Move around freely.
Sitting for extended periods harms our health. Reduced blood flow to the brain can impair thinking, concentration, and learning. Neat devices enable movement for improved well-being and constant visibility and audibility.
No distractions.
Neat Boundary eliminates distractions by defining the meeting space and ensuring the camera focuses only on participants.
Natural conversation.
Neat Audio Processing enables clear dialogue in meetings, even when two people speak simultaneously, allowing anyone to join a lively debate without their voice being muffled or muted.
Simple setup.
Quickly set up your Neat device with our hassle-free package, including mounts and cables. Our clearly animated instructions make installation even easier.
The best for both worlds.
Experience the best of both worlds with our sleek video devices for Microsoft Teams and Zoom. Unlock freedom and choice as you seamlessly connect, innovate, and collaborate.
Neat Bar
The ultimate meeting room companion that combines simplicity, elegance, and high-performance capabilities. Designed with precision and efficiency, Neat Bar seamlessly integrates with Zoom or Microsoft Teams, delivering unparalleled audio and video quality to your meeting, huddle, or focus rooms for a maximum of ten people. Whether it's mounted above or below one or two monitors, Neat Bar is the perfect solution to elevate your collaboration experience.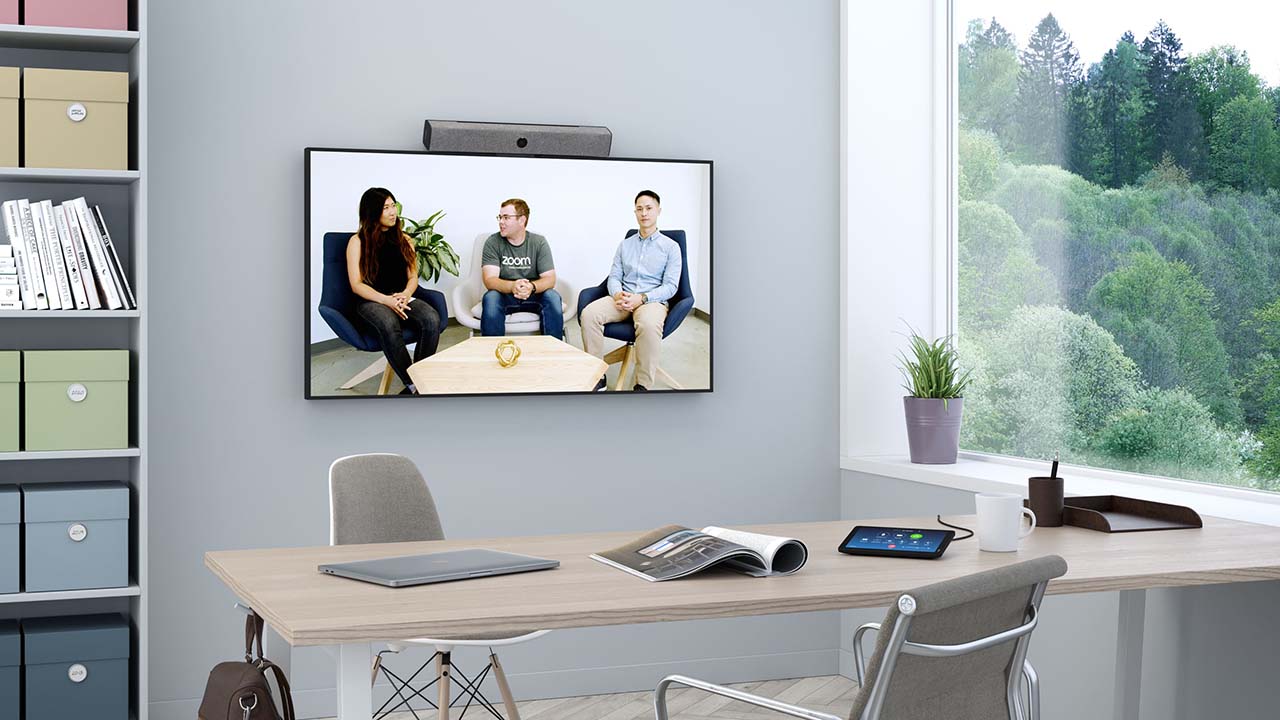 Neat Bar Pro
The Neat Bar Pro is a sleek and sophisticated device that combines a multitude of cutting-edge technologies. With the ability to power three expansive screens, it delivers crystal-clear visibility of both individuals and content. Moreover, its exceptional audio and video quality create an immersive and authentic meeting encounter in any environment.
How it Works?
Neat Bar self-activates the moment you walk in the room, immediately turning on your meeting room monitor and checking you into the room. Then with just one tap, you can wirelessly share your screen or start your meeting. It also instinctively frames you perfectly and auto releases the
Neat Board
Upgrade your room experience with Neat Board - an all-in-one device that offers simplicity, elegance, and functionality. With a vibrant 50" or 65" multi-touch screen, powerful audio, and versatile wide-angle camera, Neat Board enhances video meetings, wireless content sharing, and enables interactive annotations and whiteboarding.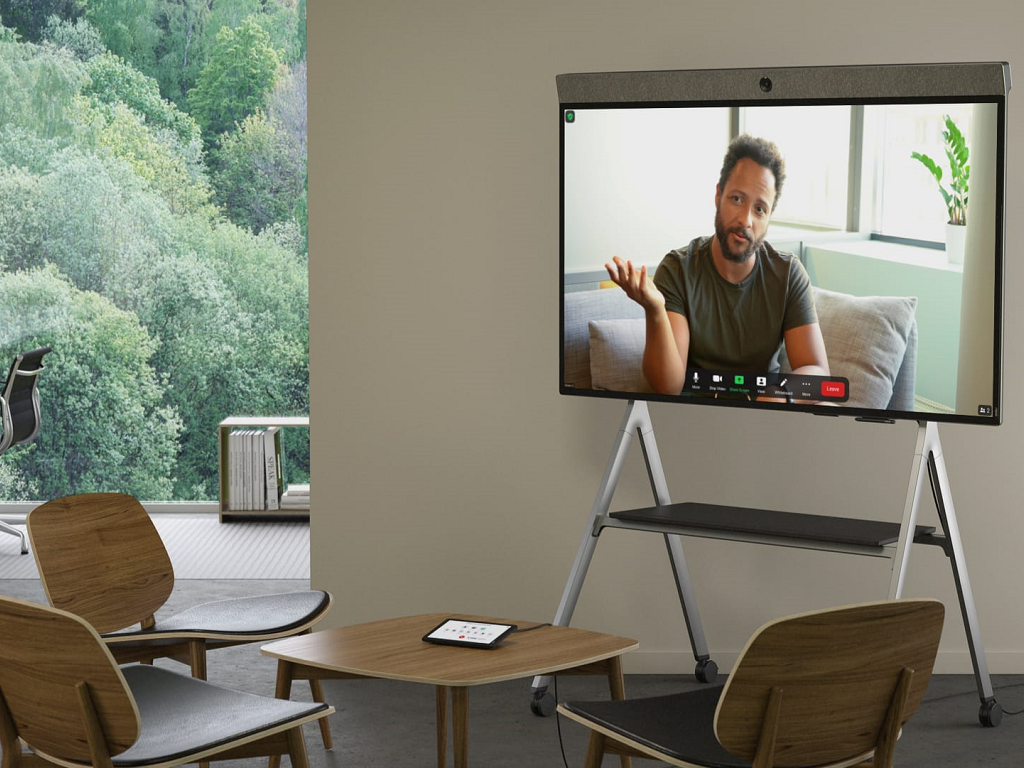 Neat Board 65" with Floor Stand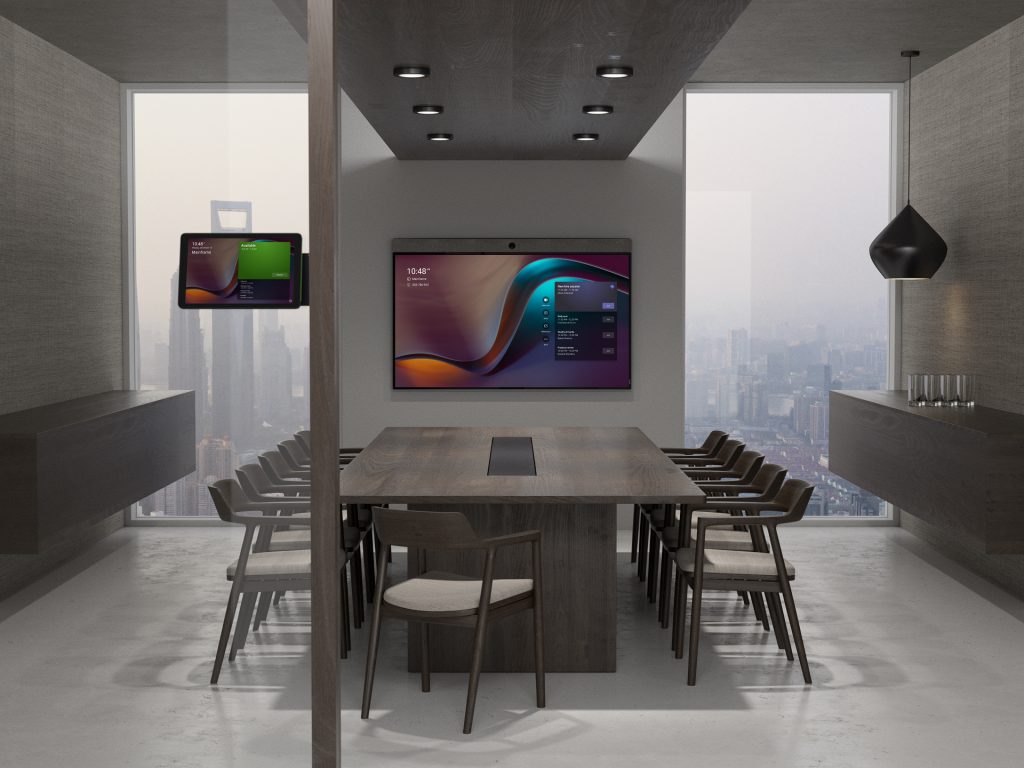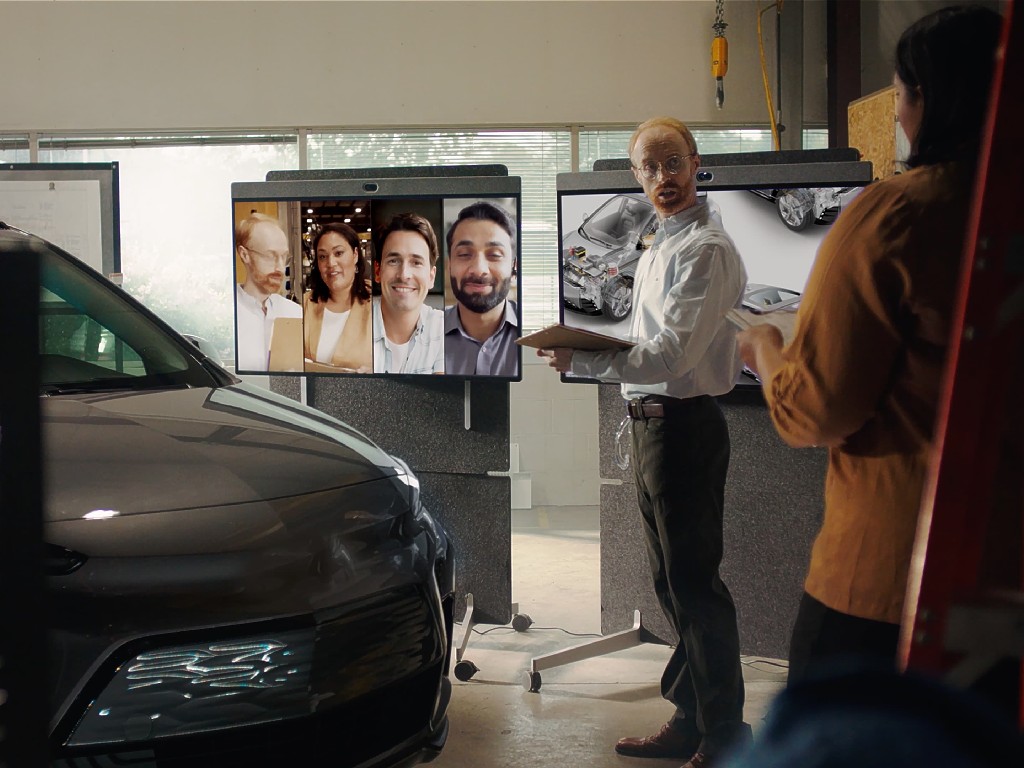 Neat Board 50" with Adaptive Stand
Commercial Enquiries? Contact Us!
If you would like to learn more about how Neat video conferencing, Microsoft Teams and Zoom Room solutions are the right fit for your meeting rooms and office workspace, please get in touch with us.