Solution Partners
MAXHUB
MAXHUB is
known for developing collaboration solutions that enable immersive communications. MAXHUB's range of interactive displays & whiteboards, video conferencing systems, and other collaborative tools designed to enhance communication and productivity in both business and educational settings. MAXHUB products typically feature user-friendly interfaces, high-quality displays, and advanced functionality to facilitate effective presentations, meetings, and interactive learning experiences.
MAXHUB Interactive Display
MAXHUB interactive displays are advanced touchscreen panels designed for collaborative and interactive use in various settings, such as classrooms, boardrooms, and conference rooms. These displays typically feature high-resolution screens with vivid colors and responsive touch functionality, allowing users to interact with digital content, make annotations, and navigate applications with ease.
Large Screen Size
MAXHUB displays come in various sizes, ranging from 55 inches to over 86 inches, providing a visually immersive experience.
4K or higher resolution
They offer sharp and clear visuals, making them suitable for presentations, video conferencing, and detailed content creation.
Multi-Touch Support
These displays support multiple touch points simultaneously, enabling collaborative work and interactive engagement.
Wireless Connectivity
Many models offer wireless screen sharing and casting capabilities, making it easy to display content from laptops, tablets, or smartphones.
Compatibility
They are compatible with a variety of operating systems, software applications, and third-party tools for seamless integration into existing workflows.
Android or Windows OS
MAXHUB interactive displays often run on either the Android or Windows operating system, providing a familiar interface for users.
MAXHUB V6 Classic Series
The MAXHUB V6 Classic series features a professional, enterprise-grade 4K display, a 92° wide-angle HFOV, WDR, and auto tracking for seamless video conferencing. Experience crystal clear audio with 3 high-quality speakers, 8 beam-forming microphones, and AI noise reduction.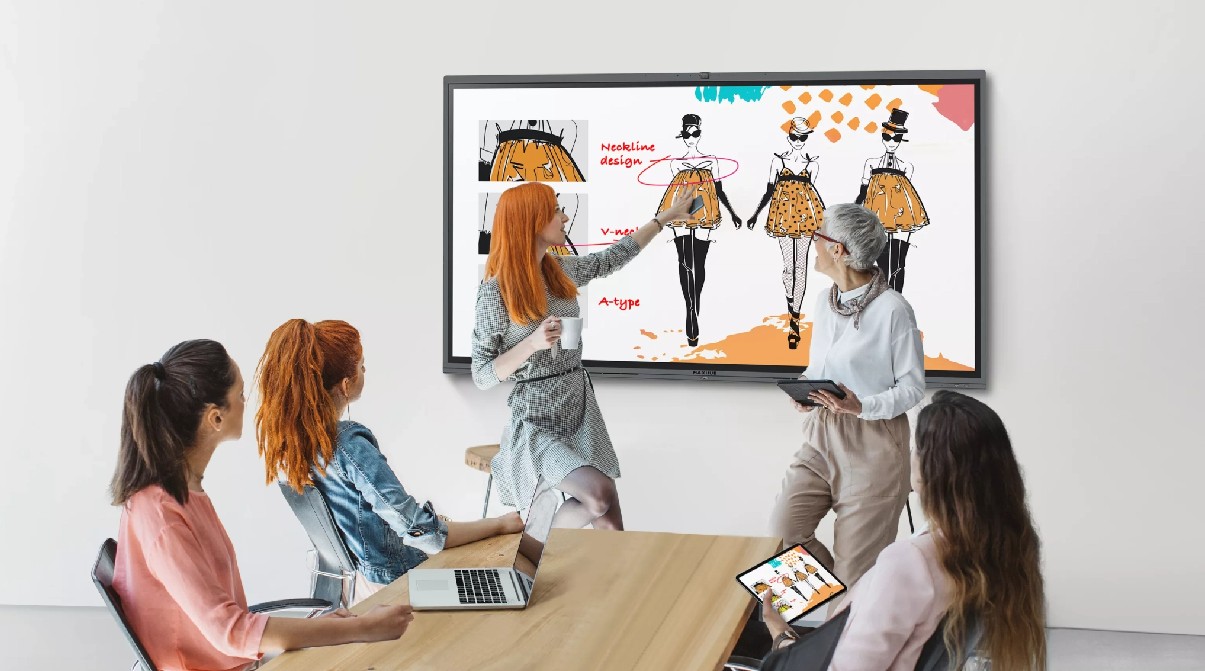 Advanced Intuitive Video Conferencing
Experience next-level video conferencing with a wide field of vision, and crystal-clear, amplified audio. Thanks to auto-framing, the V6 Classic Series intuitively adjusts to the number of meeting participants and their location.

8 microphones and speaker-tracking technology locate the sound source in real-time, ensuring the speaker is always the center of attention.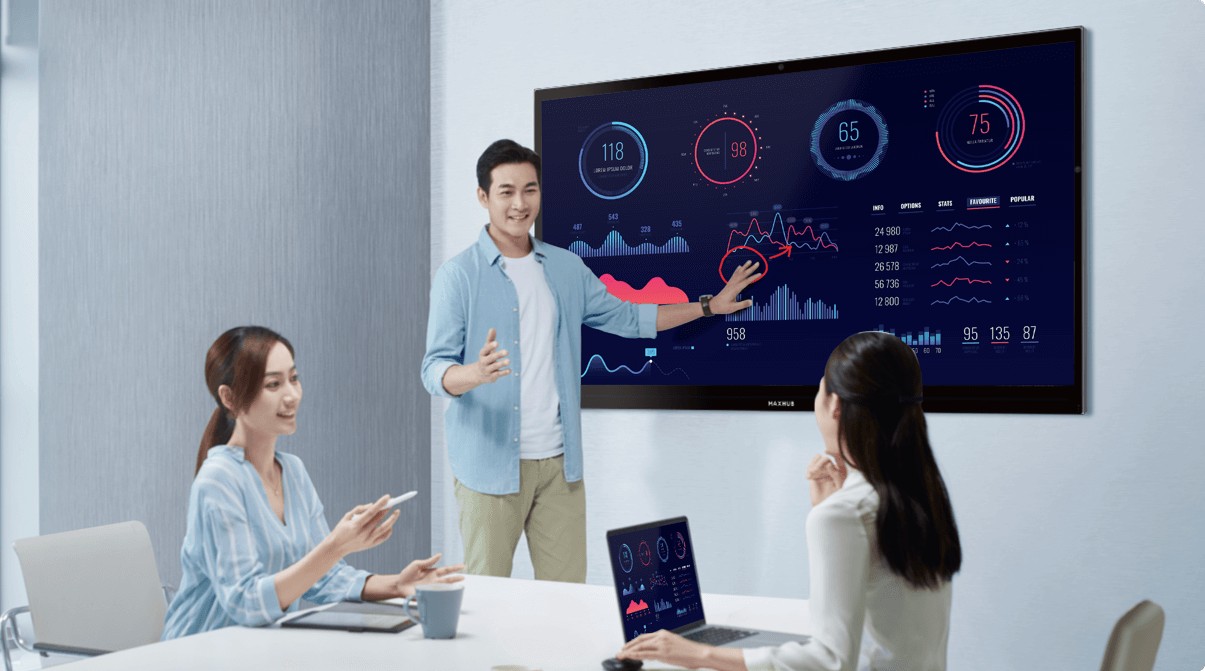 MAXHUB E2 Series
TÜV-certified to protect eyes and preserve students' vision, the E2 Series' display minimizes visual fatigue by reducing blue light and reflections, eliminating flicker, and automatically adjusting brightness to adapt to the indoor environment.
Excellence in Education
Best-in-class performance comes easily with the MAXHUB Interactive Flat Panel E2 Series. Combining a pro-grade display with effortless operation and innovative safety features to protect students' health, this classroom all-star meets the unique needs of young learners and those who teach them.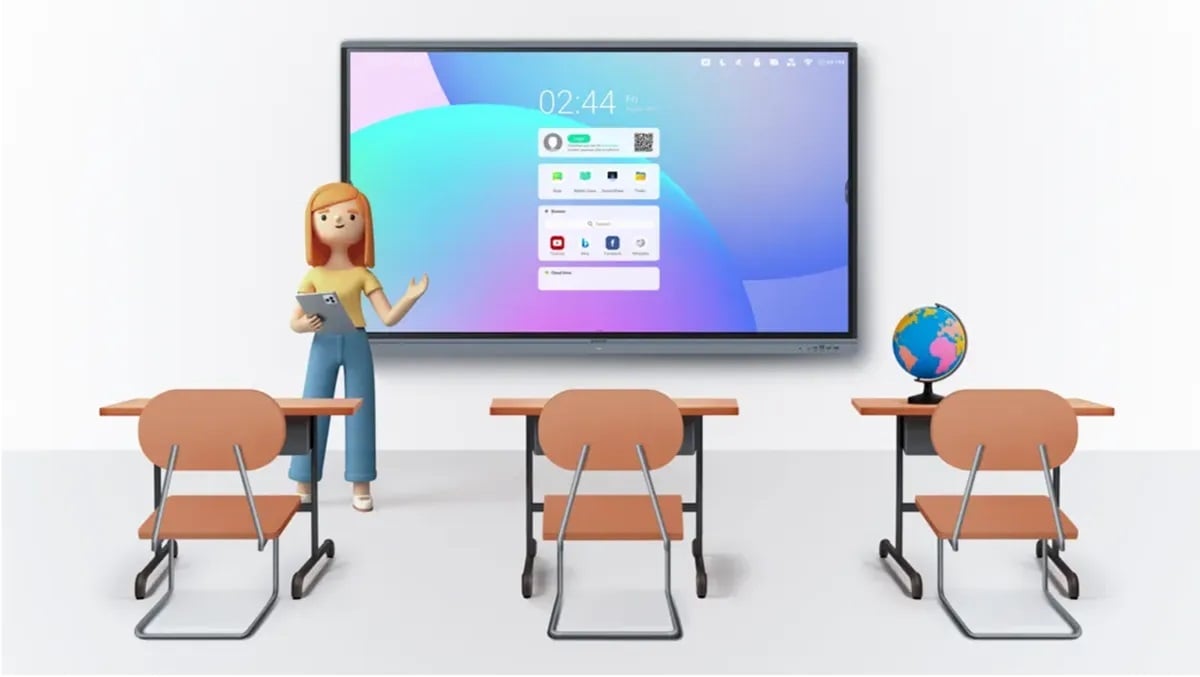 Contact Us
Request For a Consultation
Learn more about our range of cutting-edge, innovative, and user-friendly video conferencing, unified communication and collaboration solutions. We are your trusted, technology solutions provider for:
Video conferencing design, installation & maintenance
Wireless conferencing & presentation systems
Office headsets & conference speakerphones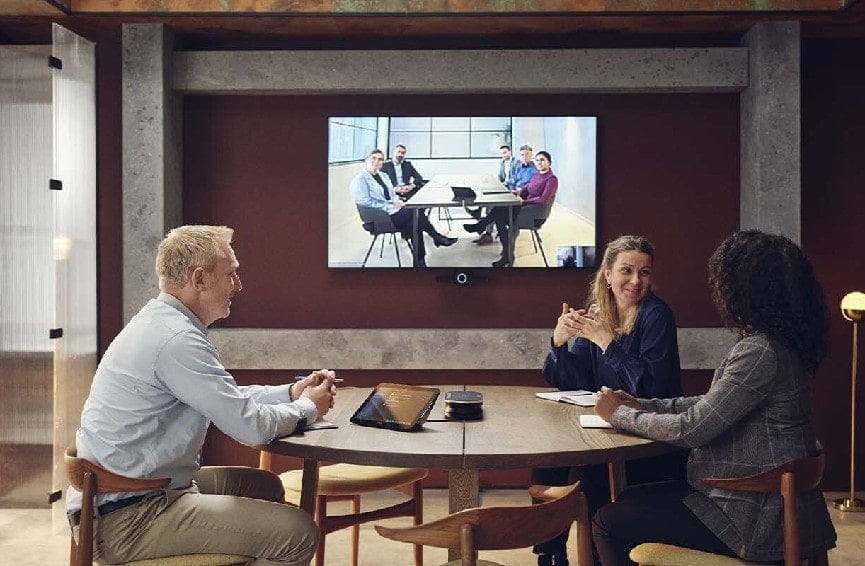 60 Paya Lebar Road
#07-54 Paya Lebar Square
Singapore 409051