SOLUTIONS
Microsoft Teams Rooms
Microsoft Teams Rooms video conferencing is a comprehensive solution designed for businesses and organizations to enhance their meeting and collaboration experiences. It integrates with Microsoft Teams, a popular communication
that transforms meeting spaces into smart, collaborative environments. It typically includes specialized audio and video equipment like cameras, microphones, and displays, all optimized for seamless integration with Microsoft Teams.
What is Microsoft Teams Rooms?
Microsoft Teams Rooms is a comprehensive collaboration solution designed to enhance and simplify meetings and conference room experiences within organizations. It's an extension of Microsoft Teams, a popular communication and collaboration platform. Microsoft Teams Rooms transforms traditional meeting spaces into modern, intelligent, and connected environments.
Hardware Integration
Microsoft Teams Rooms typically involves a combination of hardware components such as high-quality cameras, microphones, and speakers, all optimized for audio and video conferencing. These devices are designed to provide a seamless meeting experience.
Meeting Scheduling
Users can schedule and join meetings directly from the Teams app, making it easy to organize and participate in virtual meetings, whether you're in the office or remote.
Room Systems
These are dedicated devices that run the Microsoft Teams Rooms software. They are often installed in conference rooms, huddle spaces, or other meeting areas to enable video conferencing, content sharing, and collaboration.
Content Sharing
Microsoft Teams Rooms allows participants to share content from their devices, such as presentations, documents, or whiteboards, with ease. This facilitates collaborative discussions during meetings.
AI Enhancements
AI-powered features can automatically adjust camera angles and speaker focus to ensure that participants are clearly seen and heard, even in larger meeting rooms.
One-Touch Join
Many Microsoft Teams Rooms setups offer a simplified one-touch or proximity-based join experience, reducing the time and effort required to start or join a meeting.
Remote Management
IT administrators can manage and monitor Microsoft Teams Rooms remotely, ensuring that software updates, configurations, and troubleshooting can be performed efficiently.
Scalability
Microsoft Teams Rooms can be deployed in a variety of meeting spaces, from small huddle rooms to large conference rooms, making it suitable for organizations of different sizes and needs.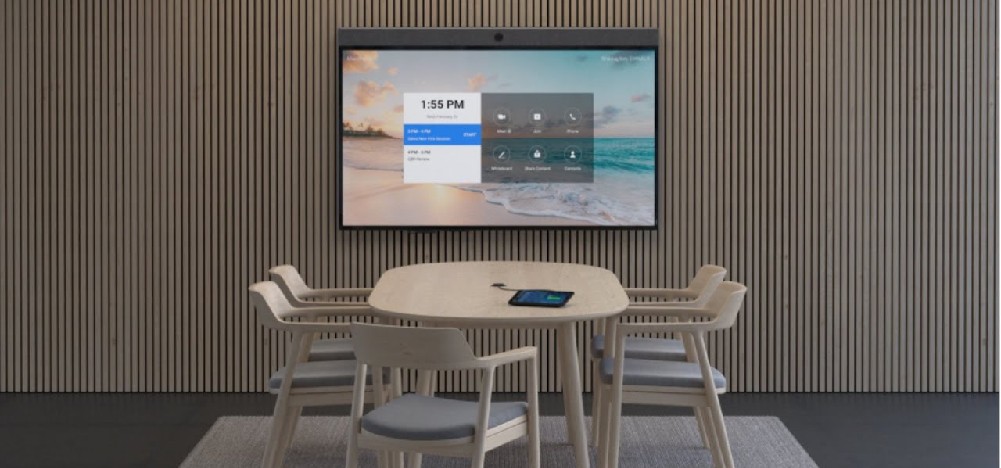 Microsoft Teams Room Certified Interactive Displays
Microsoft Teams interactive displays are a category of all-in-one dedicated Teams devices that feature an ambient touchscreen and a hands-free experience.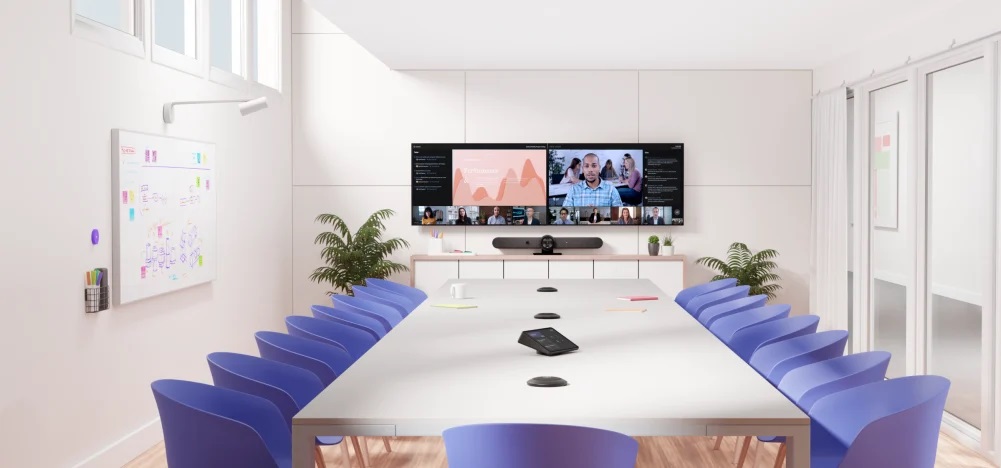 Microsoft Teams Room Certified Devices
Transform any space to a Microsoft Teams meeting place with one-touch join, easy content sharing, and center-of-room control for Microsoft Teams meetings. You can also leverage "proximity join" from your smartphone or laptop.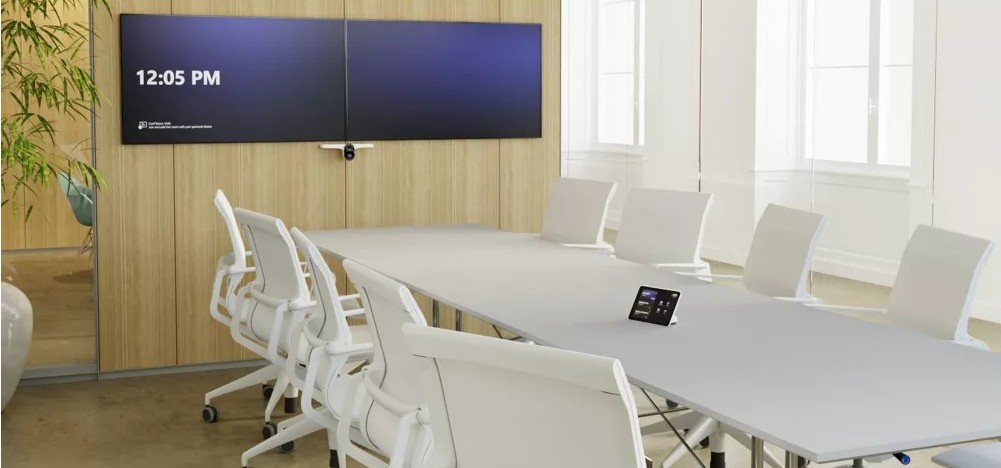 Microsoft Teams Room Solution Partners
Microsoft Teams Rooms Solution Partners are organizations that collaborate with Microsoft to provide integrated hardware and software solutions for meeting rooms and collaboration spaces. These partners specialize in creating products and services that enhance the Microsoft Teams meeting experience, making it easier for businesses to conduct efficient and productive meetings.
Frequently Asked Questions
What is Microsoft Teams Rooms, and how does it differ from regular Microsoft Teams?

Microsoft Teams Rooms is a hardware and software solution designed for conference rooms and meeting spaces. It integrates with Microsoft Teams to provide a seamless and immersive meeting experience. Unlike regular Microsoft Teams, which is primarily a desktop and mobile application, Teams Rooms is optimized for large screens, high-quality audio and video, and room control devices.
What equipment do I need to set up a Microsoft Teams Room?

Setting up a Microsoft Teams Room typically requires specific hardware components, including a dedicated computer (often referred to as a Teams Room System), a compatible camera, microphone, and speaker setup, and a touchscreen controller. Microsoft provides a list of certified hardware partners and devices that are compatible with Teams Rooms.
How do I schedule and join meetings using Microsoft Teams Rooms?

You can schedule and join meetings using Microsoft Teams Rooms in several ways. You can use the Teams Room controller to schedule and start meetings, or you can schedule meetings in advance through Microsoft Outlook or the Teams desktop app and then join them by entering the meeting ID or using proximity-based meeting join (if supported by your equipment).
Can I integrate third-party applications and devices with Microsoft Teams Rooms?

Yes, Microsoft Teams Rooms offers integration capabilities with third-party applications and devices. You can often integrate additional software or hardware solutions for specific needs, such as room control systems, digital whiteboards, or custom apps that enhance the meeting experience. However, compatibility and integration options may vary depending on your specific Teams Rooms setup.
How can I troubleshoot common issues with Microsoft Teams Rooms?

Troubleshooting Teams Rooms issues may involve checking hardware connections, verifying software updates, adjusting audio and video settings, and ensuring network connectivity. Microsoft provides extensive documentation and support resources to help users and IT administrators troubleshoot and resolve common issues. Additionally, Microsoft Teams Rooms often have built-in diagnostics and support features to assist with problem resolution.
Contact Us
Request For a Consultation
Learn more about our range of cutting-edge, innovative, and user-friendly video conferencing, unified communication and collaboration solutions. We are your trusted, technology solutions provider for:
Video conferencing design, installation & maintenance
Wireless conferencing & presentation systems
Office headsets & conference speakerphones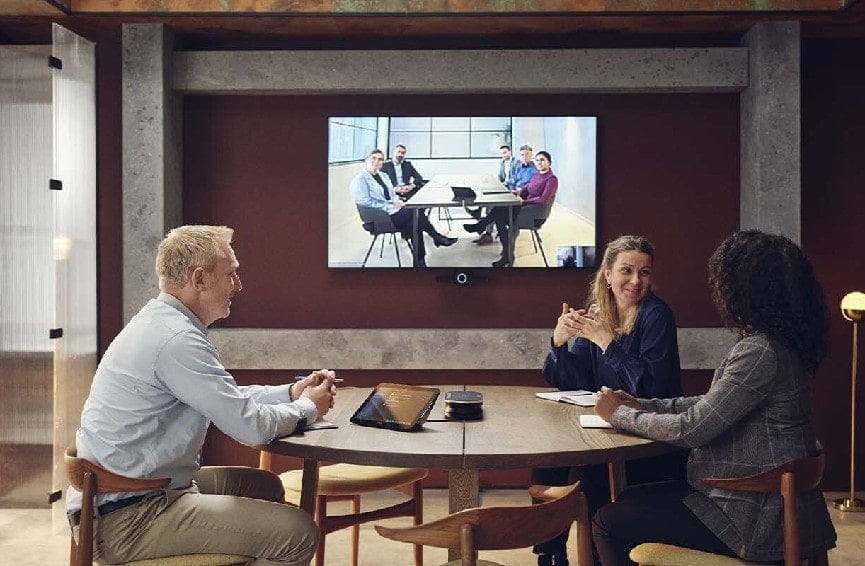 60 Paya Lebar Road
#07-54 Paya Lebar Square
Singapore 409051