Solution Partners
Cisco
Cisco is a technology solution that enables real-time communication and collaboration between individuals or groups located in different geographic locations. It leverages Cisco's expertise in networking and communication to provide high-quality video and audio interactions over the internet or private networks.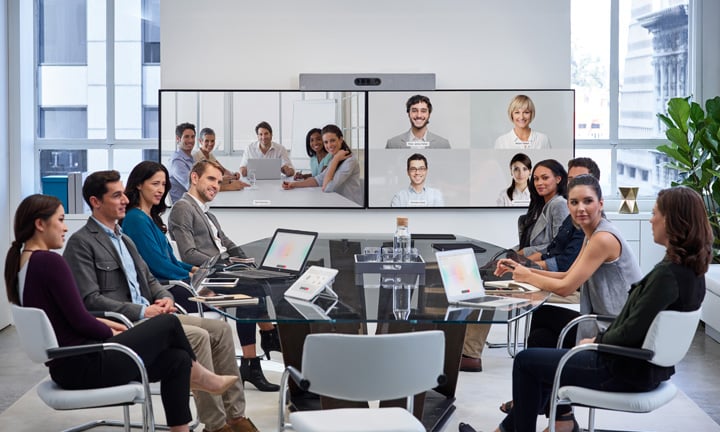 Cisco Video Conferencing
Cisco video conferencing combines high-definition video and audio capabilities with advanced collaboration features, enabling participants to engage in virtual meetings, discussions, and presentations as if they were in the same room. The solution encompasses a range of hardware devices, software applications, and cloud-based services, allowing users to connect from various devices, including computers, smartphones, and dedicated video conferencing systems.
Better meeting experiences

Business-quality collaboration
Cisco Video Conferencing Products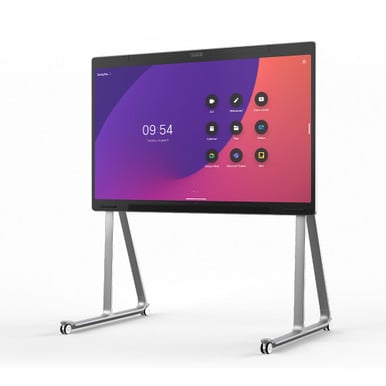 Cisco Room Board Pro
Webex Board Pro is an all-in-one device that provides everything you need for hybrid teamwork: it brings your local and remote teams together to collaborate in a connected digital workspace.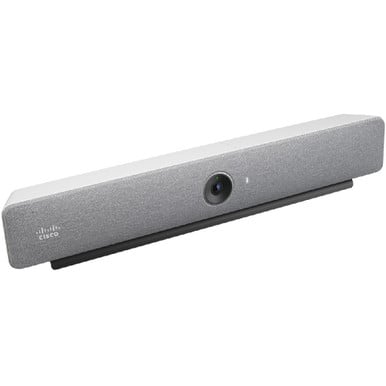 Cisco Room Bar Pro
Room Bar is an all-in-one video conferencing bar that offers laptop-free collaboration, seamless BYOD experiences, and integrated 4K camera, codec, microphones, speakers, and connectivity options for enhanced meetings.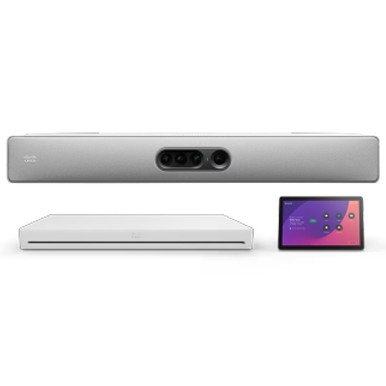 Cisco
Room Kit EQ
Cisco Room Kit EQ is an AI-powered collaboration device solution that includes the multi-lens Quad Camera, the powerful Codec EQ computing engine, and other room peripherals to enable true-to-life video conferencing on any platform.
Cisco IP Phones
Cisco IP Phones are a series of communication devices designed by Cisco Systems for voice and video communication over Internet Protocol (IP) networks. These phones leverage Voice over IP (VoIP) technology to enable users to make calls over data networks, such as local area networks (LANs) or the internet, instead of traditional analog phone lines.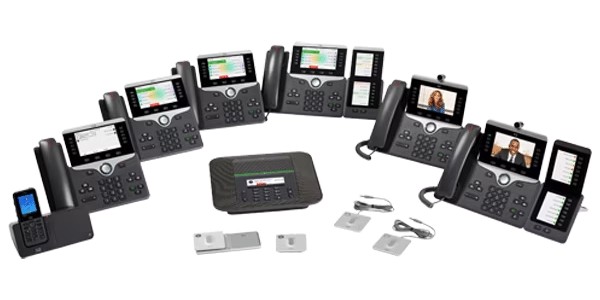 Cisco IP Phones 8800 Series
The Cisco IP Phone 8800 Series is a great fit for businesses of all sizes seeking secure, high-quality, full-featured VoIP. Select models provide affordable entry to HD video and support for highly-active, in-campus mobile workers.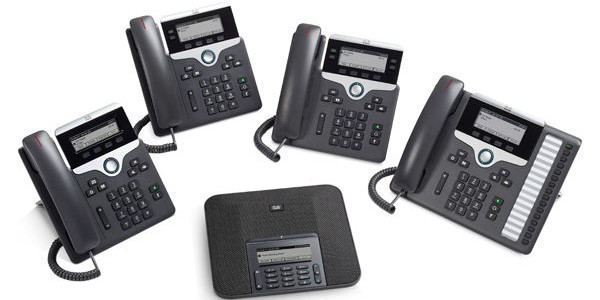 Cisco IP Phones 7800 Series
Enjoy reliable, full-featured, secure VoIP. Deploy the IP Phone 7800 Series whether your platform is on premises, Cisco Webex Calling, or from third-party Cisco approved Unified Communications as a Service (UCaaS) providers. With these cost-effective IP phones, increase your business call efficiency and productivity while reducing IT operating costs.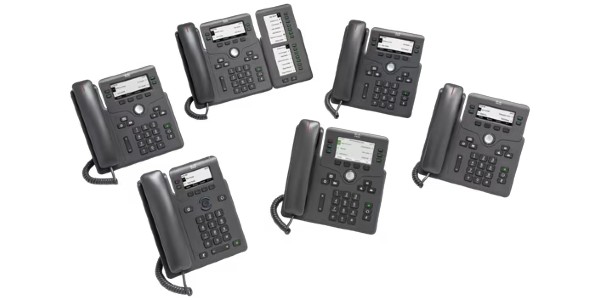 Cisco IP Phones 6800 Series
The Cisco IP Phone 6800 Series multiplatform phones are designed for affordability. They deliver reliable, business-grade audio, with Gigabit Ethernet integration and low power usage. Ideal for customers with moderate to active VoIP needs, the 6800 Series phones are supported on Cisco-approved third-party unified communications as a service (UCaaS) providers.
Cisco Desk Series
The Cisco Desk Series offers an exceptional all-in-one collaboration and work experience so you can show up your best, every time. Create the ideal space for focus and collaboration. Look and sound your best. Get more done. Take the stress out of meetings. And enjoy hybrid work.
Cisco Desk Series Products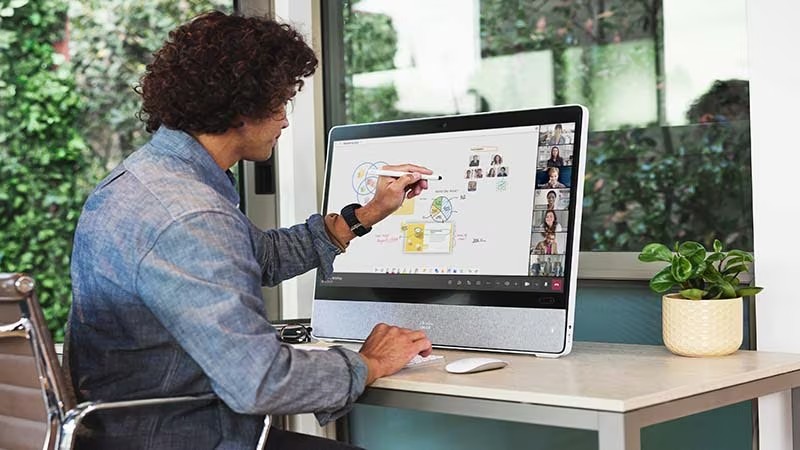 Cisco Desk Pro 27"
The Desk Pro transforms the way you work, collaborate, and co-create from your desk or in a shared space. Featuring a 4K, 27-inch touchscreen, 71-degree FOV 12 MP camera, 3.1 sound system, and advanced noise-canceling mic array, the Desk Pro provides an exceptional video meeting experience.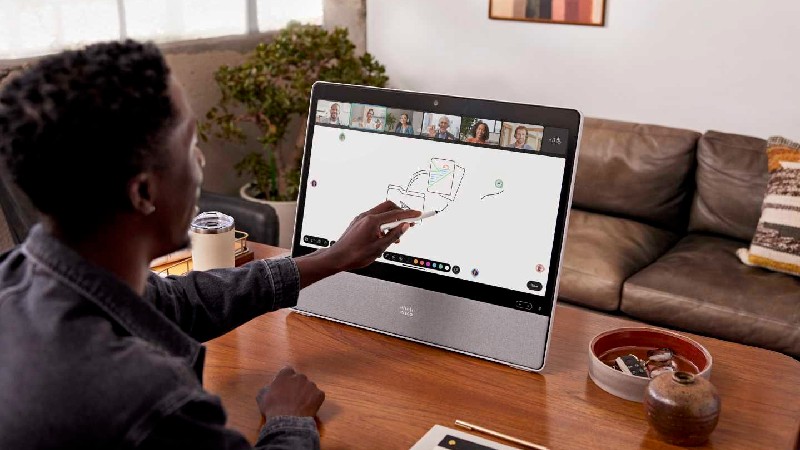 Cisco Desk 24"
Purpose-built for collaborating, whether you're in a meeting, sharing your laptop screen, or brainstorming with a teammate. Enjoy a 24-inch interactive display, 64-degree 8MP camera, full-range speaker, and background noise removal mic array.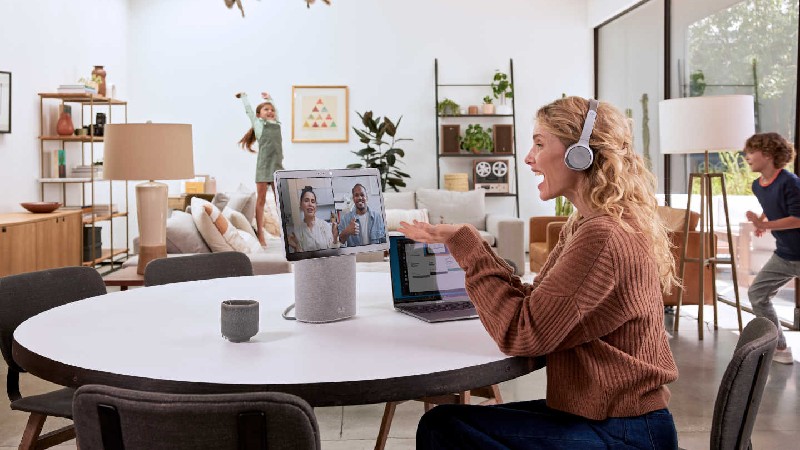 Cisco Desk Mini 15"
The portable all-in-one collaboration device that enables you to make any space an office. Easily turn your living room or dining room into a productive workspace. Find all of the features you need to work, meet and co-create in this compact 15-inch interactive 1080p display; 64-degree HD camera, full-range speaker and background noise removal mic array.
Commercial Enquiries? Contact Us!
If you would like to learn more about how Cisco Video Conferencing, IP Phones & Desk Series solutions are the right fit for your meeting rooms and office workspace, please get in touch with us.