Solution Partners
ScreenBeam
ScreenBeam is an innovative wireless display solution that enables seamless content sharing and collaboration. With ScreenBeam, users can effortlessly mirror their computer, smartphone, or tablet screen onto a larger display, such as a TV or projector, eliminating the need for cables and adapters. It offers a reliable and secure connection, allowing multiple users to present their content simultaneously, making it ideal for classrooms, meeting rooms, and other collaborative environments. ScreenBeam provides a user-friendly experience with its intuitive interface and easy setup process, making it accessible to both tech-savvy individuals and beginners. Whether it's for sharing presentations, conducting interactive training sessions, or enjoying multimedia content, ScreenBeam offers a convenient and efficient way to wirelessly connect and share information.
ScreenBeam Wireless Display System
The ScreenBeam Wireless Display System revolutionizes the way we share and showcase content. With ScreenBeam, users can effortlessly transmit their device's screen to a larger display, such as a TV or projector, without the hassle of wires or cables. It provides a convenient and user-friendly solution for businesses, educators, and individuals who want to impressively present presentations, videos, or any multimedia content. With ScreenBeam's reliable wireless connectivity, you can enjoy smooth and high-quality streaming, and its intuitive interface makes connecting and sharing a breeze. Whether you're in a meeting room, classroom, or living room, the ScreenBeam wireless display enhances collaboration and entertainment by enabling easy content sharing with just a few simple clicks.
Native wireless connections
Provide a seamless wireless projection experience across Windows, Android, iOS, macOS and Chromebook devices.
Multi-network architecture
With three physical network interfaces to connect both employee and guest devices without compromising security.
Integrate ScreenBeam into a UC system
Merge both technologies into a single, collaborative experience of wireless display and UC conferencing.
ScreenBeam Wireless Display Products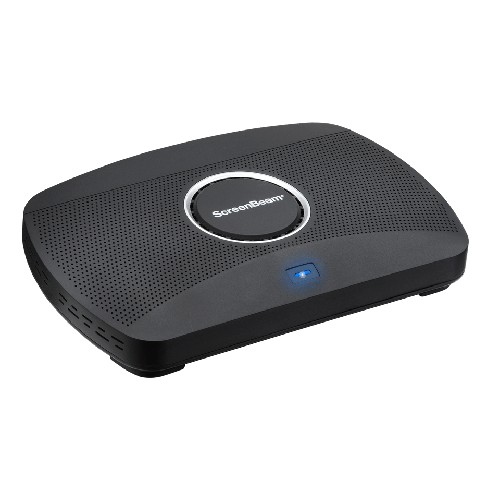 ScreenBeam 1100 Plus
ScreenBeam 1100 Plus supports the native-OS screen sharing capabilities in your devices for fully contactless connectivity. Users can wirelessly share and mark-up content on the room display without first downloading an app, or finding the right dongle or cable.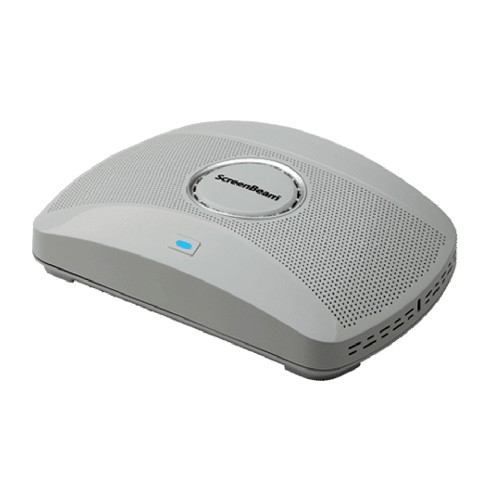 ScreenBeam 1000 Edu
ScreenBeam 1000 EDU delivers app-free screen sharing on any device eliminating the need to download an app or keep a cable or dongle nearby. Simply tap to wirelessly connect a mobile device to the room display.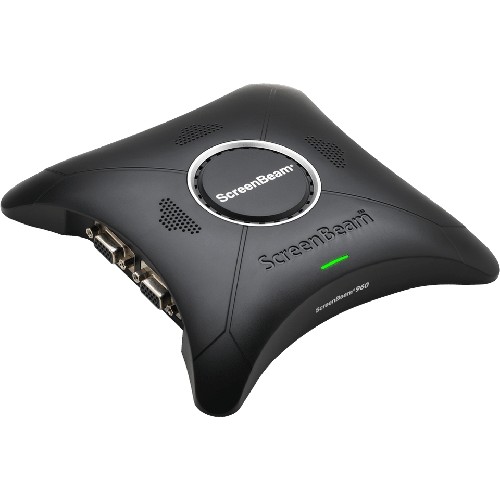 ScreenBeam 960
ScreenBeam 960 makes it easy to connect your mobile device to the room display with a single click or swipe. Extended desktop maintains device use for other actions while presenting, and support for interactive touch displays and wireless touch brings collaboration to the front-of-room display.
Jabra Room Solutions with ScreenBeam Wireless Display System
Hybrid work presents unique challenges for collaboration and communication, as remote participants often face a lower quality meeting experience compared to those physically present. Jabra and ScreenBeam join forces to tackle these obstacles head-on, offering top-notch audio, video, and wireless collaboration tools that empower employees and foster inclusive experiences for everyone involved.
ScreenBeam Conference works by wirelessly connecting a host device to the in-room ScreenBeam receiver to utilize the USB peripherals such as the camera, microphone and soundbar, and the display.
Learn More About ScreenBeam
If you would like to learn more about how ScreenBeam wireless display systems are the right fit for your meeting rooms and office workspace, please get in touch with us.