Solution Partners
Ergotron
Ergotron is a renowned brand known for its innovative and high-quality ergonomic solutions. They design and manufacture a wide range of ergonomic furniture and mounting systems, including adjustable standing desks, monitor arms, laptop stands, and ergonomic workstations. With a focus on user-centric design, Ergotron's solutions promote proper posture, reduce strain, and enhance the user experience. Backed by years of expertise and research, Ergotron delivers exceptional ergonomic solutions that transform workspaces and promote healthier, more efficient environments.
Take action to become more robust, healthier you.
Ergonomics & Wellness
Achieving comfort while working begins with understanding ergonomics. Although it can become intricate swiftly, we aim to simplify it by providing you with helpful tools and resources. Our goal is to assist you in discovering the perfect fit, embracing a sense of well-being, and ultimately transforming into a stronger and healthier version of yourself.
Ergonomic Pioneers
Ergotron pioneers ergonomic products that promote healthy posture, reduce physical strain, and improve overall well-being. Their products accommodate various working styles, from sitting to standing.
Versatile Product Range
The Ergotron product line includes adjustable workstations, monitor mounts, sit-stand desks, healthcare carts, and other ergonomic accessories for various environments such as offices, healthcare facilities, education institutions, and home offices.
Quality and Durability
Ergotron is synonymous with top-notch quality and durability. Their products are built to last, featuring robust materials and precision engineering. This ensures that customers can rely on their Ergotron investments for years to come.
Innovative Technology
The brand leverages cutting-edge technology to enhance user experience. Many of their products come equipped with advanced features, such as electronic height adjustment, cable management systems, and intuitive controls, making it easier for users to optimize their workspace.
Health and Well-Being
Ergotron is dedicated to fostering a culture of health and well-being in the workspace. Their solutions help reduce sedentary behavior and encourage physical activity, thereby contributing to better health and productivity.
Environmental Responsibility
The brand is committed to sustainability, striving to minimize its environmental footprint. Many Ergotron products are designed with eco-friendly materials and production processes, promoting a greener future.
Ergotron Innovative Products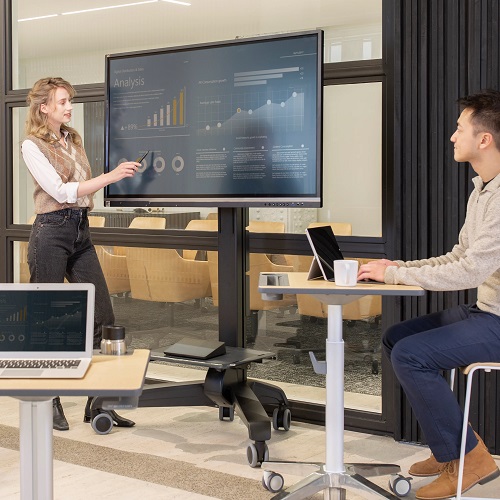 AV & TV Carts
Ergotron AV & TV Carts are versatile and reliable solutions designed to enhance your audiovisual and television mobility needs. These carts are expertly engineered to accommodate a wide range of applications, making them an ideal choice for educational institutions, corporate environments, healthcare facilities, and more.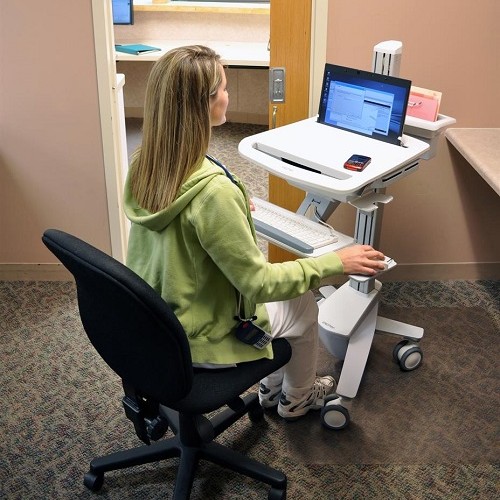 Computer Carts
Ergotron Computer Carts are the epitome of efficiency and versatility, designed to enhance the mobility and productivity of healthcare professionals, educators, and various industries. These innovative mobile workstations provide a seamless solution for accommodating computers, medical equipment, or educational tools in dynamic environments.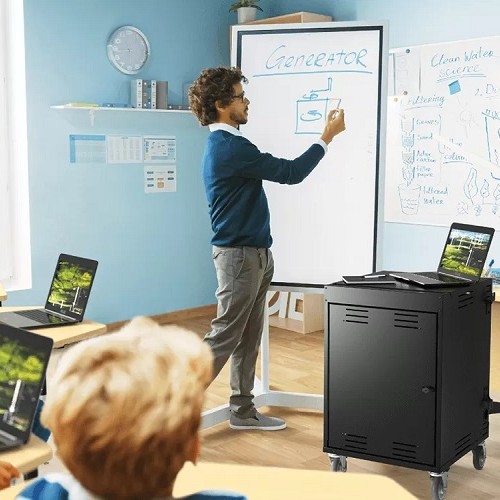 Charging Carts
Ergotron Charging Carts are the epitome of innovation, designed to simplify the management of devices while ensuring they are always charged and ready for use. Ideal for classrooms, offices, healthcare facilities, and beyond, these carts combine cutting-edge technology with ergonomic design, offering a seamless solution for device storage, charging, and transport.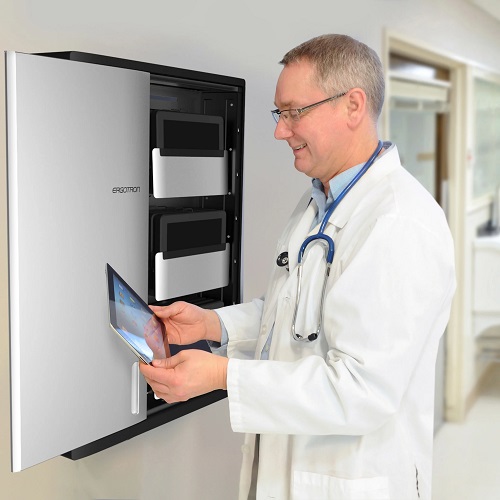 Charging Cabinets
Ergotron Charging Cabinets are innovative and versatile storage solutions designed to meet the ever-growing need for organized and secure device charging and storage in various environments. These cabinets are expertly engineered to provide a seamless and efficient charging experience while keeping your valuable electronic devices safe and readily accessible.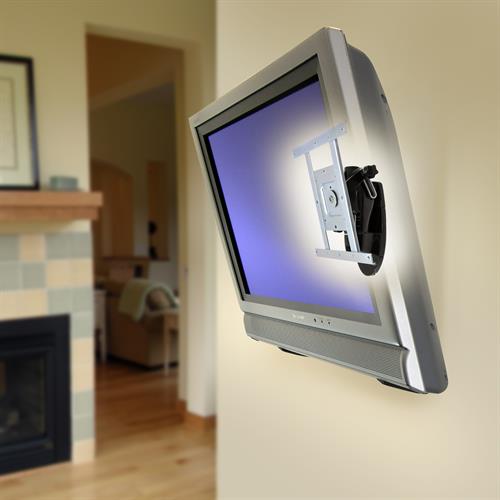 Projector & TV Mounts
Discover the perfect solution to take your visual presentations and entertainment to the next level with Ergotron Projector & TV Mounts. Engineered for precision, durability, and versatility, these mounts are designed to effortlessly enhance your viewing experience, whether you're in a professional meeting room, a classroom, or your living room.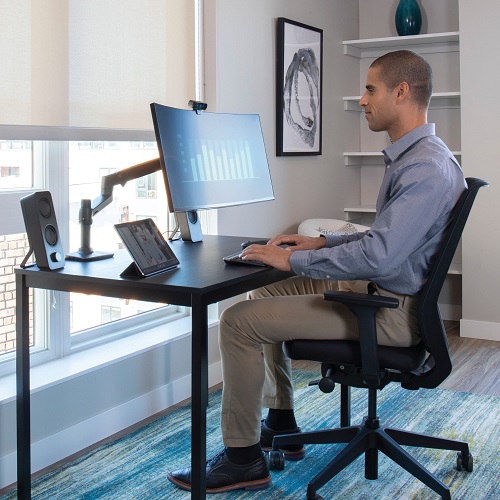 Monitor Arms & Mounts
Ergotron Monitor Arms & Mounts revolutionize your workspace, offering unmatched flexibility, comfort, and style. Designed to enhance productivity and minimize strain, these innovative solutions are tailored for modern professionals, gamers, and creative enthusiasts alike.
Contact Us
Request For a Consultation
Learn more about our range of cutting-edge, innovative, and user-friendly video conferencing, unified communication and collaboration solutions. We are your trusted, technology solutions provider for:
Video conferencing design, installation & maintenance
Wireless conferencing & presentation systems
Office headsets & conference speakerphones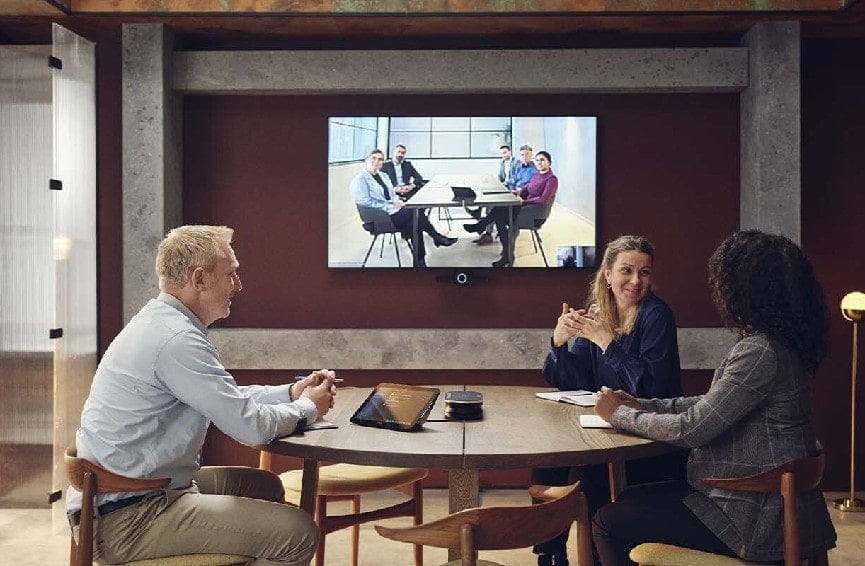 60 Paya Lebar Road
#07-54 Paya Lebar Square
Singapore 409051