Solution Partners
EPOS Sennheiser
EPOS is a renowned brand that has become synonymous with excellence in audio solutions. With a rich heritage in audio engineering and a commitment to innovation, EPOS delivers premium audio products that elevate the listening experience to new heights. Whether it's their impressive range of high-quality headphones, crystal-clear microphones, or immersive gaming headsets, EPOS consistently combines cutting-edge technology with sleek design and superior sound performance. With their dedication to precision craftsmanship and a deep understanding of user needs, EPOS continues to redefine audio experiences across industries, empowering professionals, gamers, and music enthusiasts alike to embrace the power of pristine sound.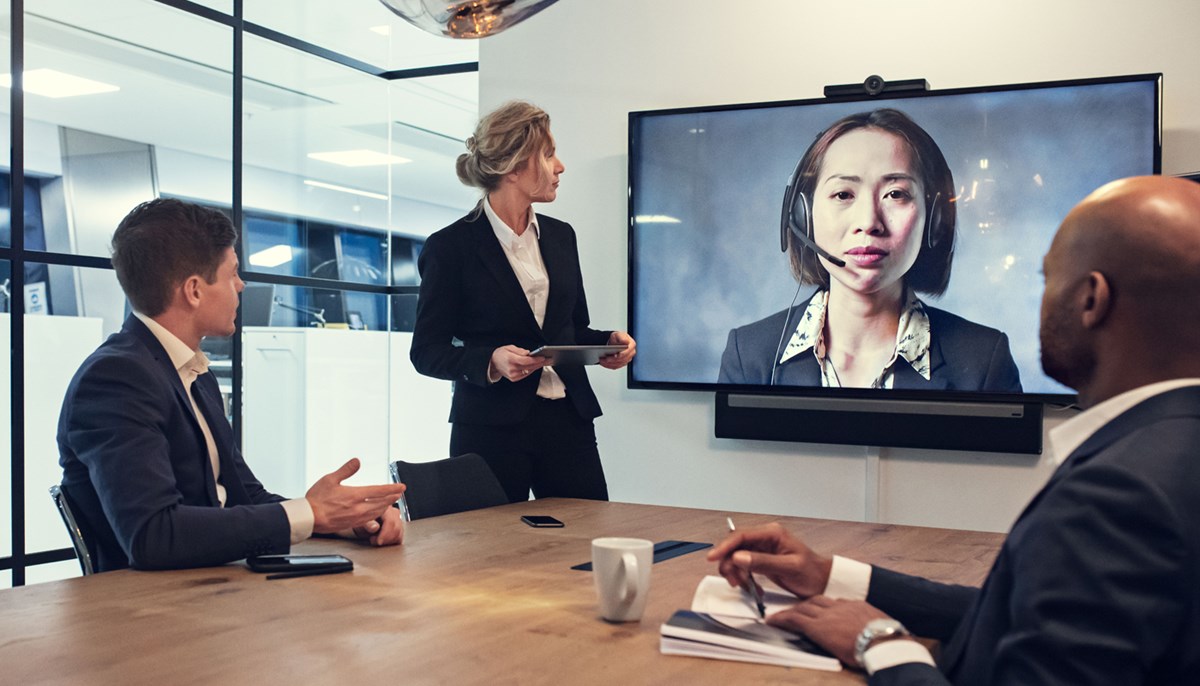 EPOS Video Conferencing
EPOS video conferencing is revolutionizing the way people connect and collaborate remotely. With its cutting-edge technology and seamless integration, EPOS provides a superior audio and video experience, making virtual meetings feel as natural as face-to-face interactions. The crystal-clear sound quality ensures every participant can be heard with exceptional clarity, while the high-definition video brings colleagues together in vivid detail.
EPOS BrainAdapt™ Technology
Did you know that while we hear with our ears, we listen with our brain? At EPOS we put this principle at the heart of our design process – an approach we call EPOS BrainAdapt™. This means less fatigue, better concentration, increased focus and improved performance throughout the workday.
One-touch join
An all-in-one solution, you can leave your PC behind and jump straight into collaborations with just one touch.
Like being there
Smart EPOS technologies, powered by EPOS AI™, help you pick up all the nuances of eye contact, body language and every individual voice to optimize collaboration.
EPOS Meeting Room Solutions
Remote and hybrid jobs are increasingly common. Because of this, there is an unprecedented need for high-end audio and video solutions that provide seamless international cooperation. Give your conference rooms the appropriate technology.
Increased focus in hybrid meetings

Better concentration: whether at the office or working from home

Improved productivity throughout the workday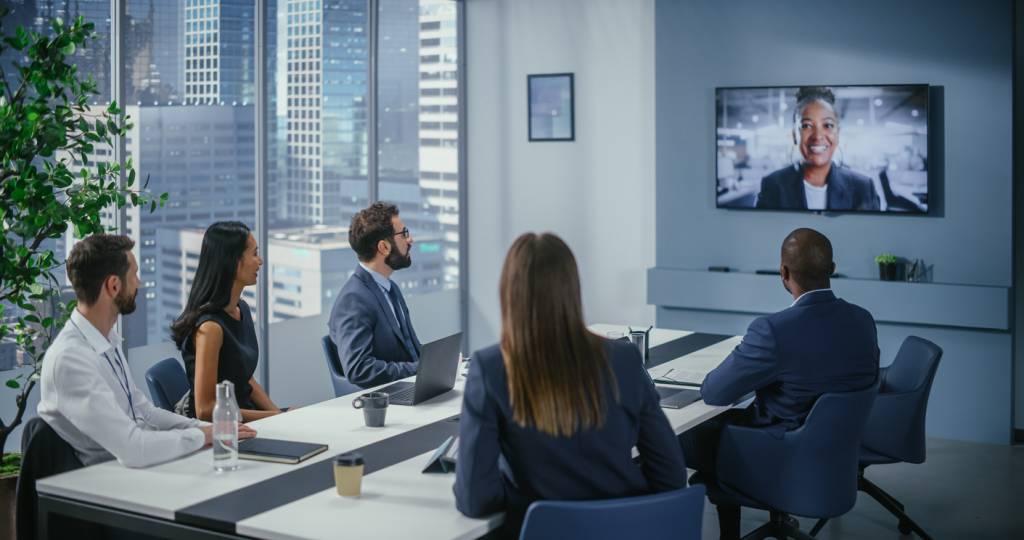 EPOS Video Conferencing Systems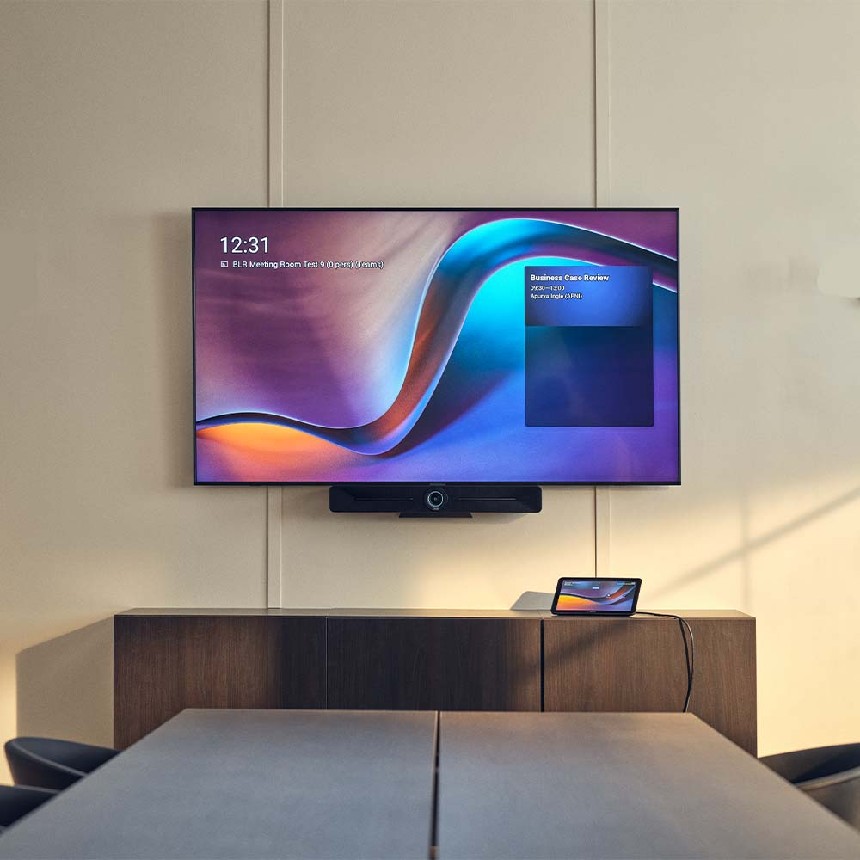 EPOS Expand Vision 5
Take video conferencing to a new level with EXPAND Vision 5 for small and medium-sized meeting rooms. A powerful all-in-one video bar with razor-sharp video and outstanding audio performance thanks to two integrated speakers and four microphones.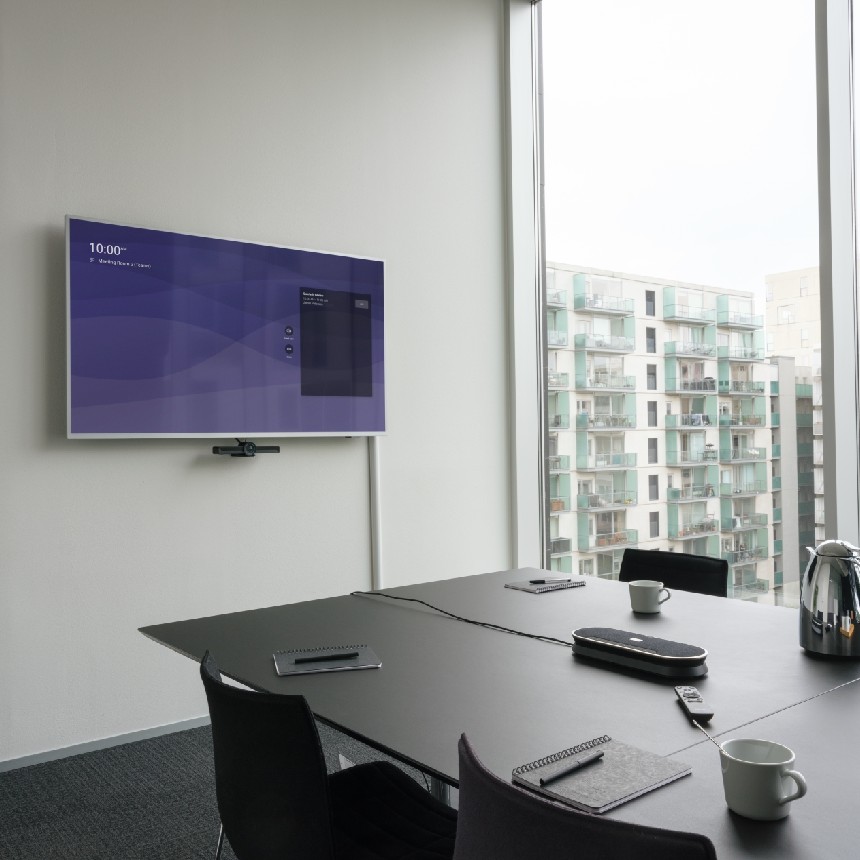 EPOS Expand Vision 3T
High-definition video bar for Microsoft Teams Rooms on Android™ for today's smart office. Join meetings with just one touch and enjoy a full Microsoft Teams experience. Comes without speakerphone for freedom to choose between EPOS EXPAND 80T or EXPAND 30T for a Microsoft Teams certified solution.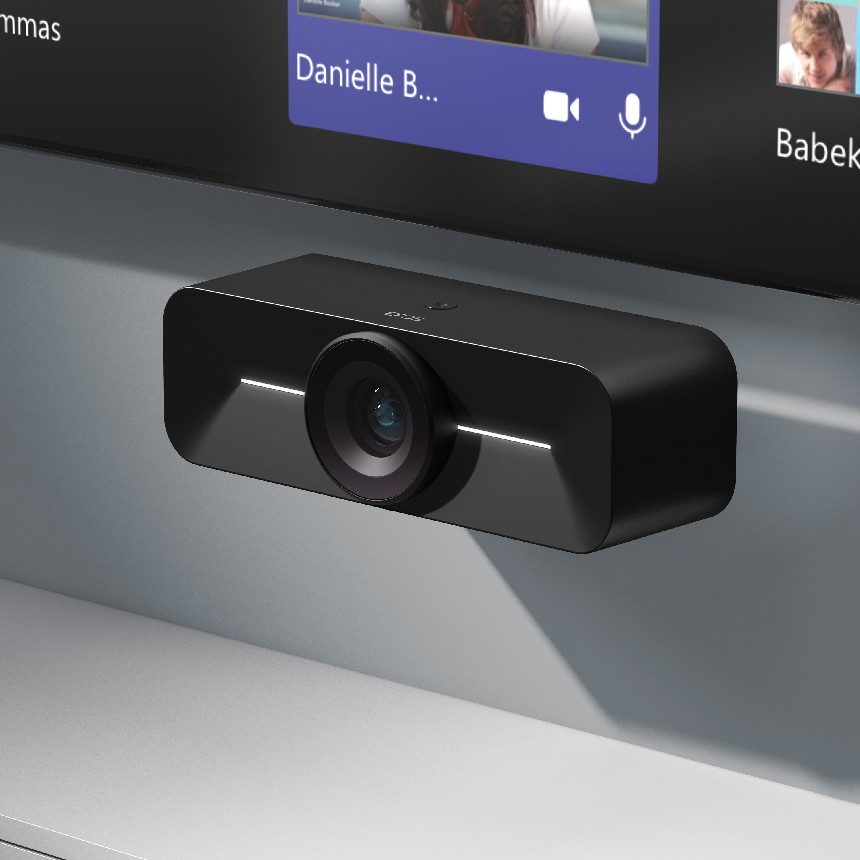 EPOS Expand Vision 1M
Complete your meeting space with the EXPAND Vision 1M, an easy-to-use USB camera for small to medium-sized meeting rooms. This camera fits perfectly as a modular part of a native meeting room solution or into any bring-your-own-device (BYOD) meeting room.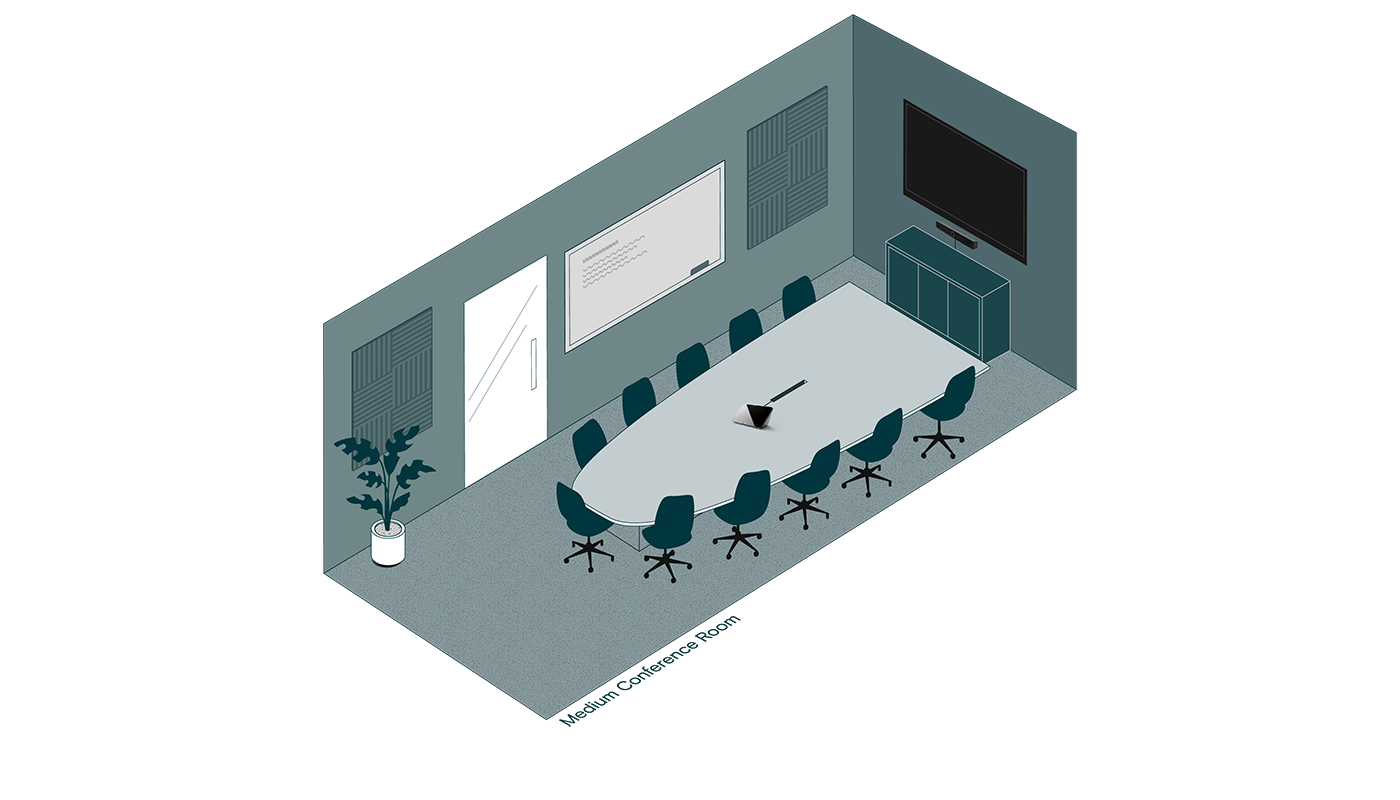 Small / Medium Rooms

For professionals that participate in regular, formal meetings, presentations and interviews across geographic locations in small/medium meeting rooms.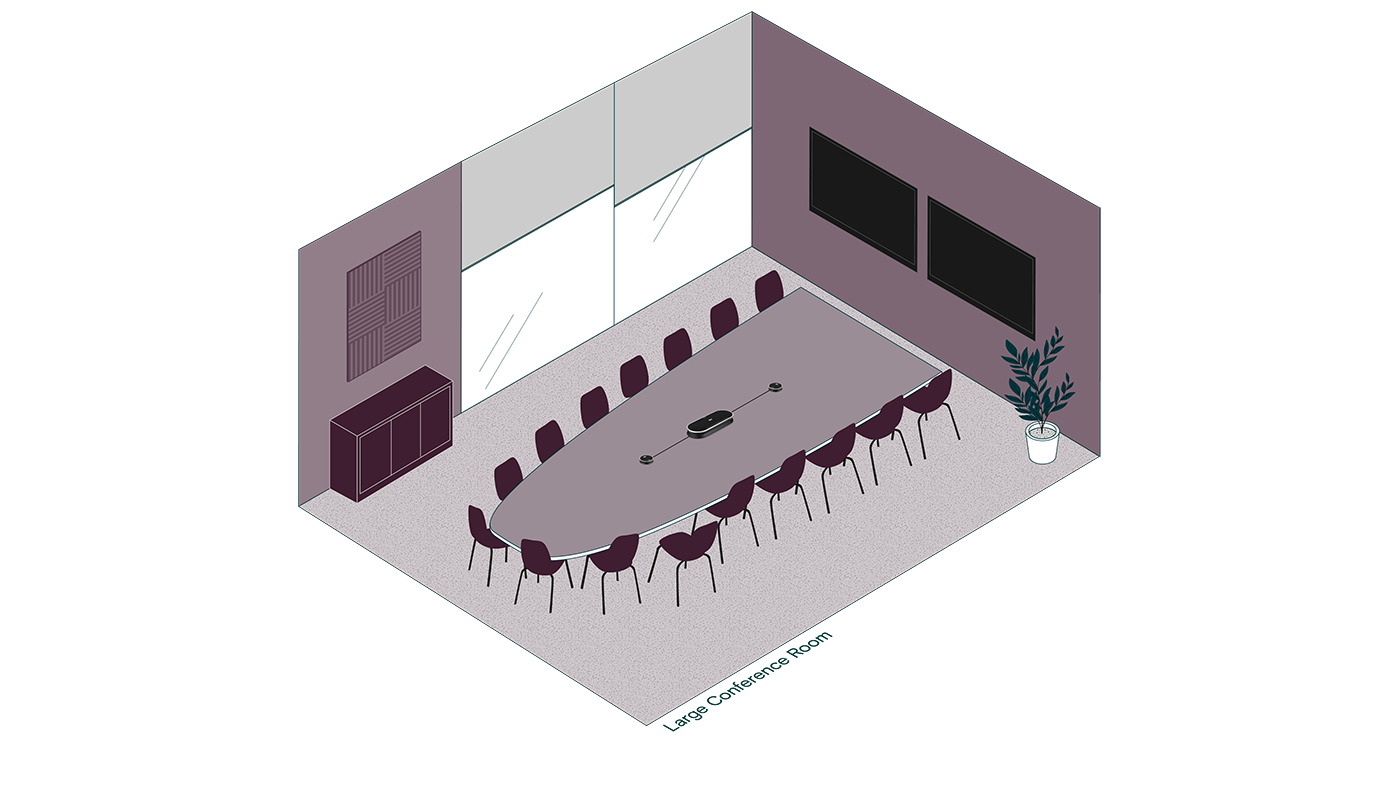 Large Meeting Rooms

For professionals that participate in regular, formal meetings, presentations and interviews across geographic locations in large meeting rooms.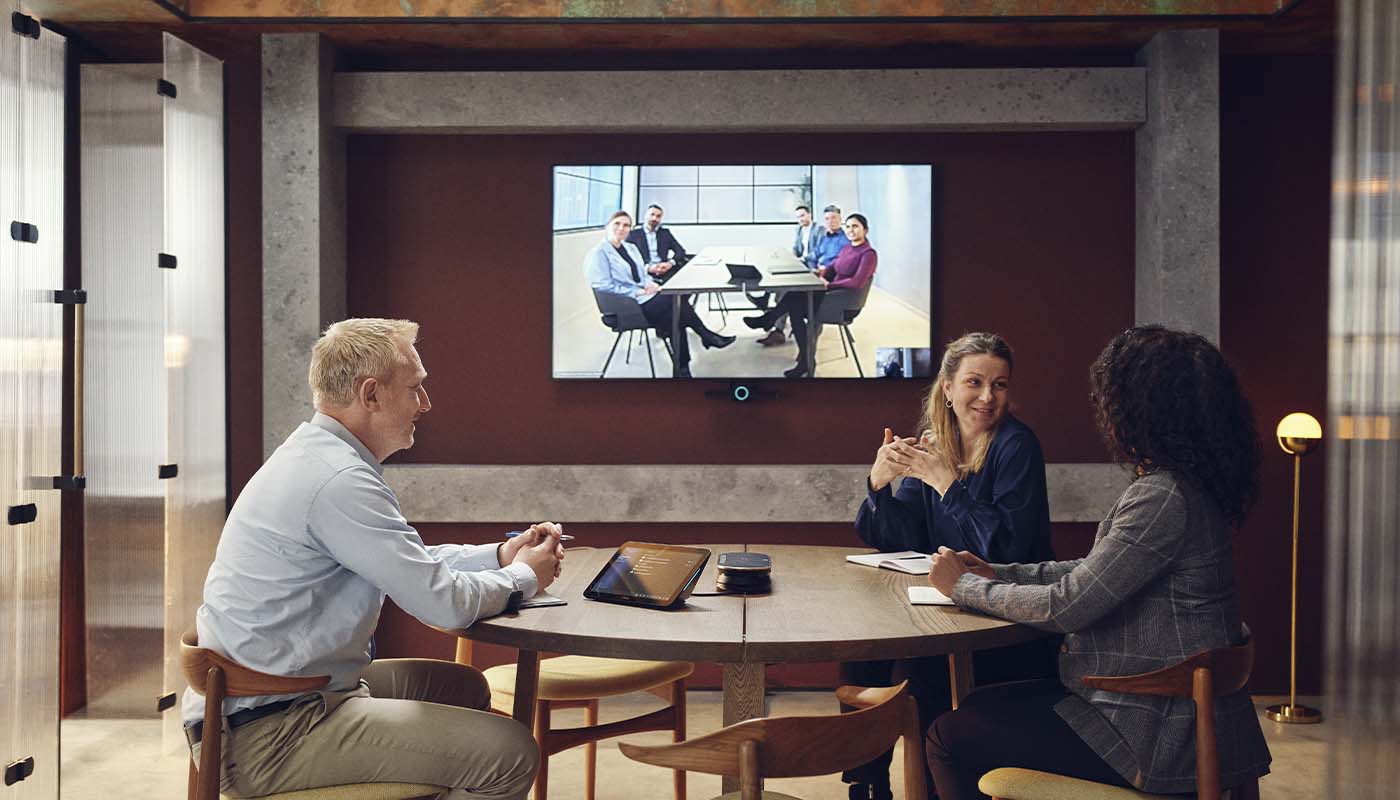 Microsoft Teams Rooms
From small huddle rooms to large conference spaces, Microsoft Teams Rooms solutions create an inclusive meeting experience optimized for today's hybrid workplace. By choosing a certified audio or video device with a native purpose built app for Teams customers are ensured an optimized meeting experience.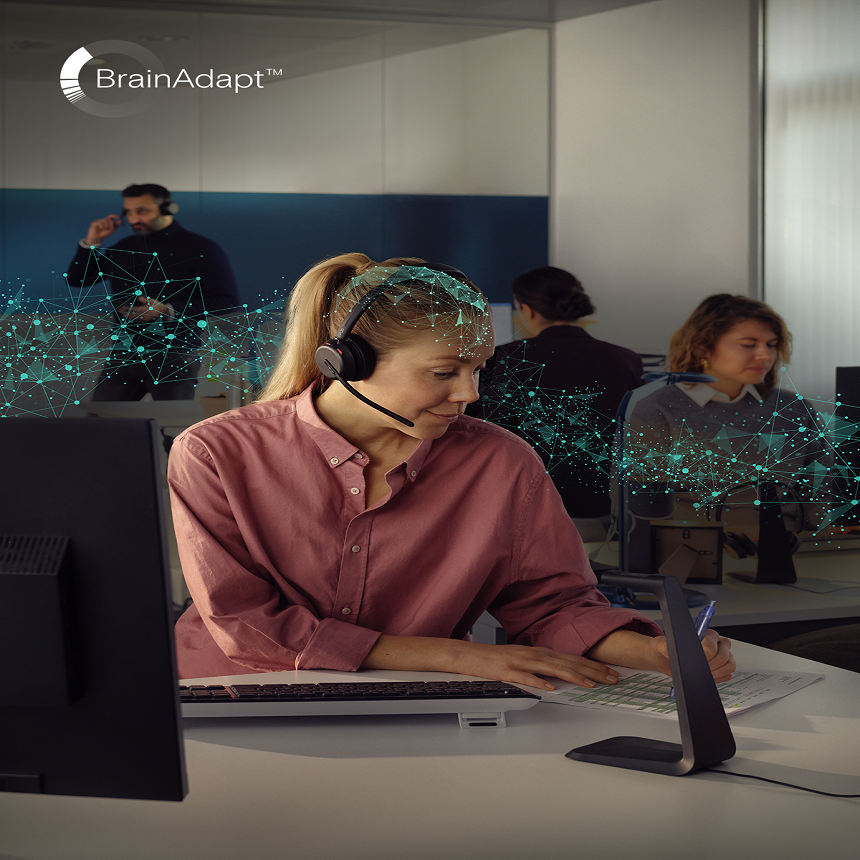 EPOS Sennheiser Impact 1000 Series
IMPACT 1000 is designed for the New Open Office environment. Built on EPOS BrainAdapt™ technology to reduce brain fatigue with adaptive ANC and industry-leading voice pickup powered by EPOS AI™, making sure you're getting your message through.
Key Features:
Wireless (Bluetooth)
On-Ear Wearing Style
For Laptop & Mobile
Microsoft Teams Certified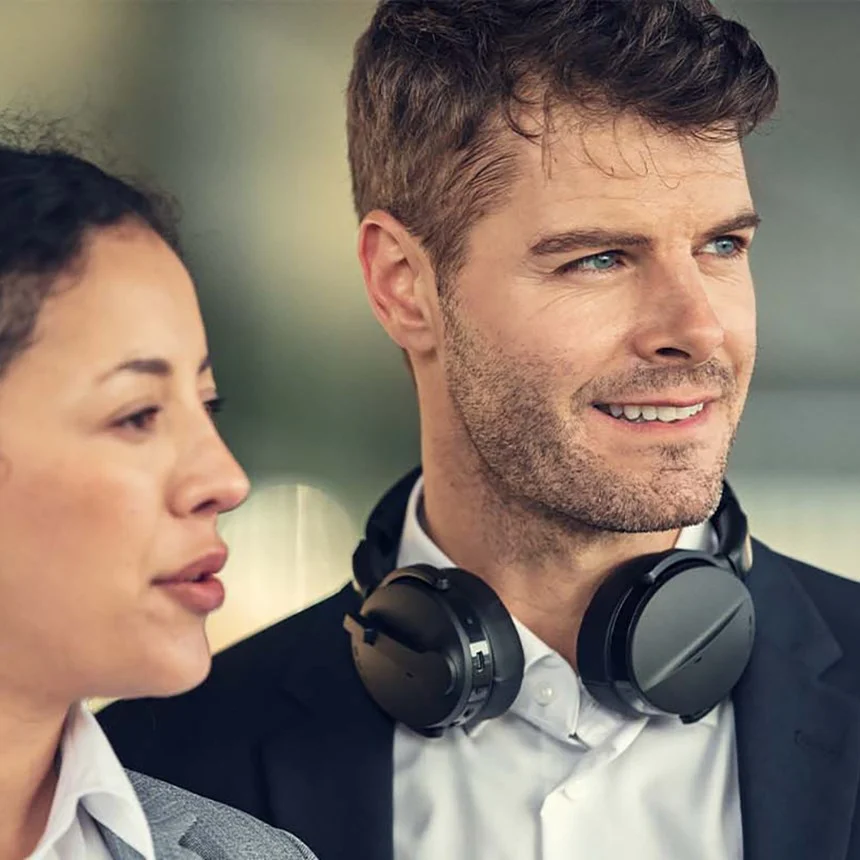 EPOS Sennheiser Adapt 500 Series
The 2nd generation ADAPT 500 features a new headband and softer earpads for long-term wearing comfort. A foldable boom arm optimizes voice pick-up while ANC reduces background noise.
Key Features:
Wireless (Bluetooth)
Over-Ear Wearing Style
For Laptop & Mobile
Microsoft Teams Certified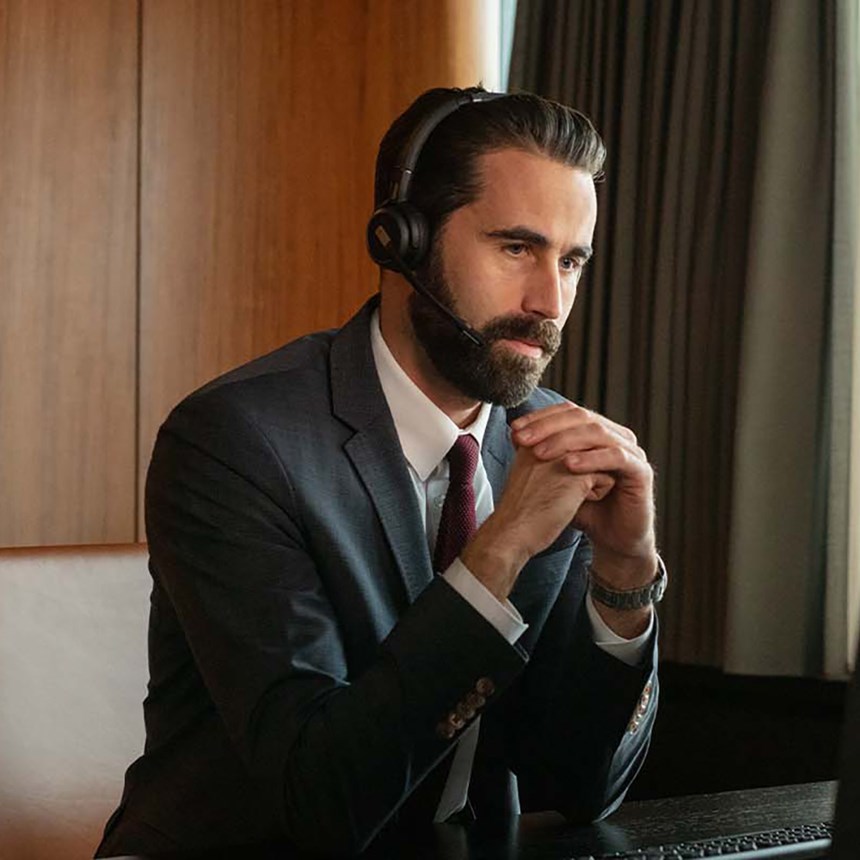 EPOS Sennheiser Impact 5000 Series
Experience the impact of a wireless DECT communication hub that delivers rich, natural sound and total flexibility to busy, modern workplaces. Empower your workforce with headsets that boost productivity by creating focus.
Key Features:
Wireless (DECT)
On-Ear Wearing Style
For Deskphone, Laptop & Mobile
Microsoft Teams Certified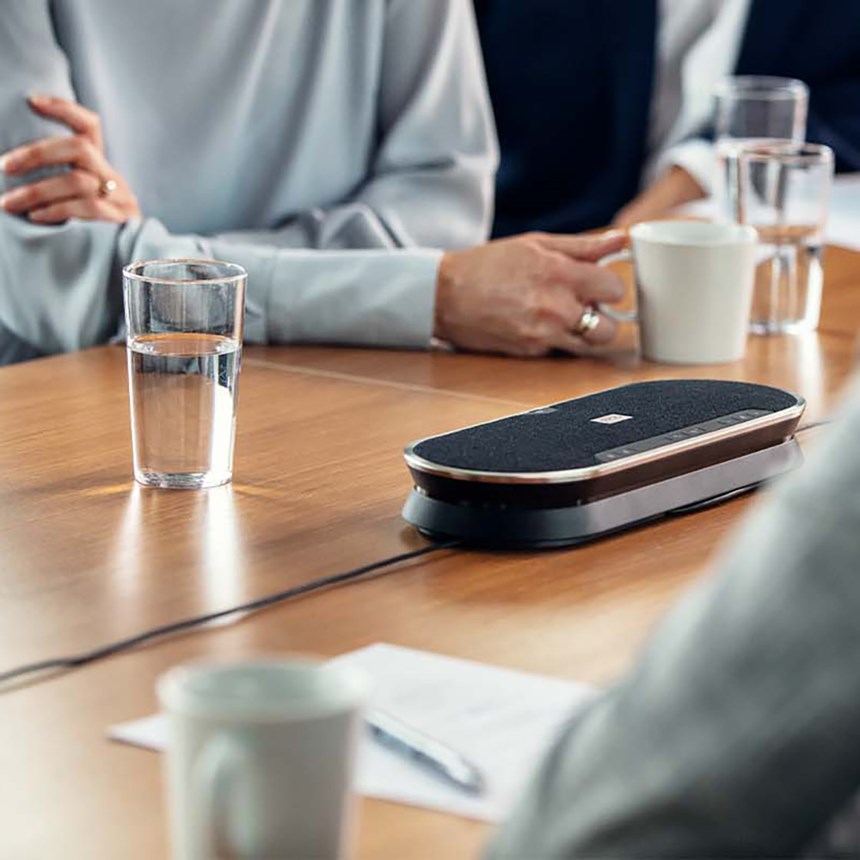 EPOS Expand 80
Encourage productive teamwork across locations with EXPAND 80 – a series of premium, scalable speakerphones for up to 16 in-room participants.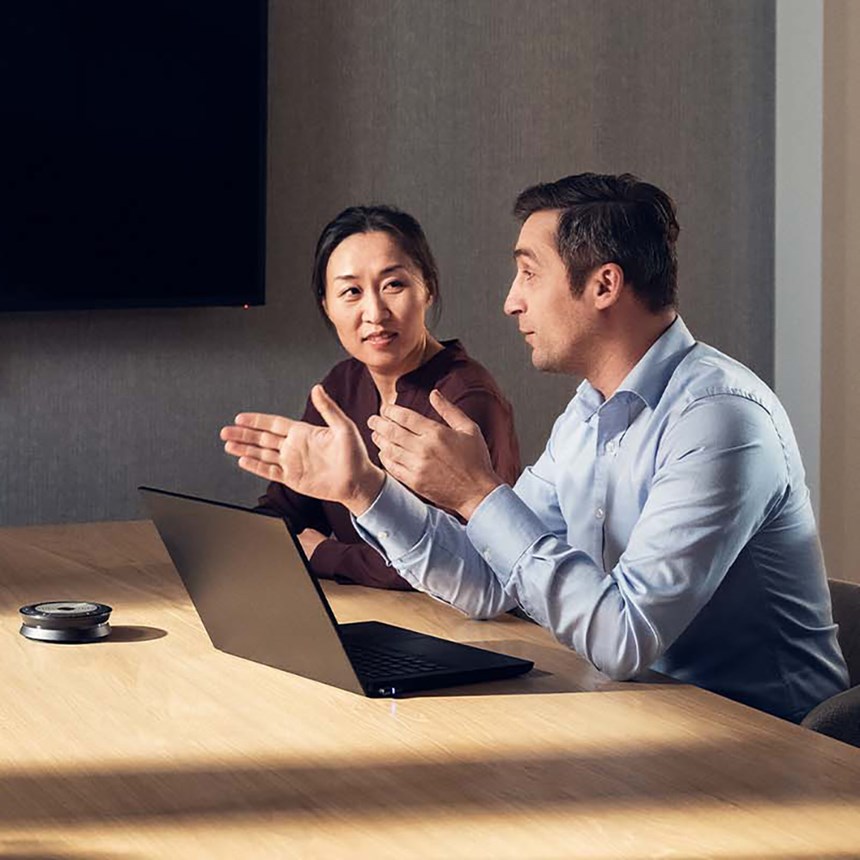 EPOS Expand 40
Sleek and portable wireless Bluetooth® speakerphone with exceptional audio performance. Join meetings instantly and experience crystal clear audio on both ends of the call. Three beamforming microphones isolate voices from room reverb and ambient noise for a rich and dynamic audio experience.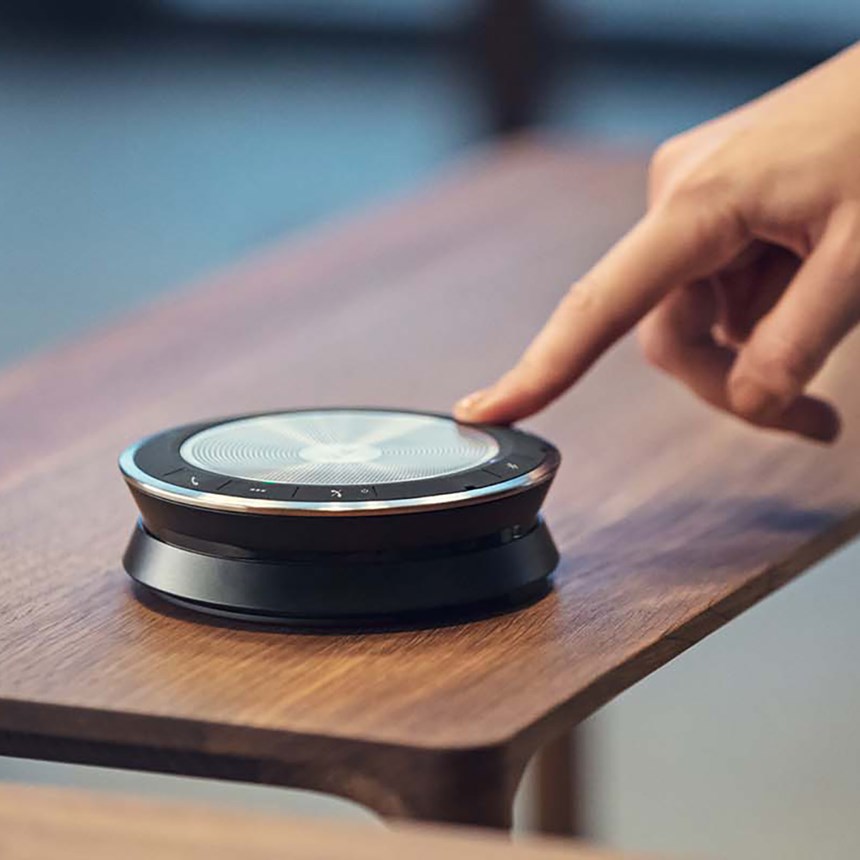 EPOS Expand 30
Wherever you and your colleagues are, enjoy instant, high-quality conferencing with a portable, wireless speakerphone for today's mobile workforce. Use for both personal and medium-sized conferences of up to 8 participants or as a permanent setup.
Commercial Enquiries? Contact Us!
If you would like to learn more about how EPOS Sennheiser Video Conferencing, Microsoft Teams Rooms, Zoom Rooms, Headset and Speakerphone solutions are the right fit for your meeting rooms and office workspace, please get in touch with us.