Solution Partners
Bose
Known for its commitment to delivering exceptional sound quality, Bose has earned a reputation as a leader in the field. Whether it's the immersive audio experience, world class noise-cancellation capabilities, and innovative video conferencing solutions, Bose consistently strives to create products that captivate and enhance the user's audio and visual journey. With a strong emphasis on innovation and a dedication to customer satisfaction, Bose continues to be a preferred choice for AV enthusiasts worldwide.
Bose Video Confercing
Enhance your meeting experiences with the seamless integration and exceptional audiovisual performance of The Sound of Work by Bose Professional. Streamline your huddle spaces with the convenience of all-in-one USB solutions, such as the Bose Professional Videobar VB-S and Videobar VB1. These premium conferencing devices are specifically designed for huddle spaces and small meeting rooms, ensuring an unparalleled conferencing experience. Additionally, create fully integrated, high-performance systems for even the most demanding rooms using our advanced Bose Professional ControlSpace Designer software, along with EdgeMax loudspeakers and ControlSpace EX processors.
Deliver consistent, premium performance
Across a range of solutions to make interactions more natural, make meetings more productive, and help everyone feel more connected and engaged
Offer a simplified conferencing experience
With products that are easier to operate, require less troubleshooting, and reliably facilitate clear communication
Simplify huddle spaces with all-in-one solutions
Like the Videobar VB-S and Videobar VB1, premium conferencing devices perfect for huddle spaces and small meeting rooms
Bring clarity and intelligibility to large meeting rooms
With best-in-class echo cancelling and innovative loudspeakers, so remote meeting participants can hear and understand better
Integrate with popular unified communications platforms
Such as Microsoft Teams, Google Meet, Zoom, and more to offer enhanced video and audio performance
Build trust with end-users
By offering easy-to-operate conferencing solutions from a globally respected audio company that they already know and recognize as a premium brand
Bose Videobar VB-S
Bose Videobar VB-S is a compact all-in-one USB conferencing device that's easy to install and brings premium audio and video to rooms up to 3 × 3 meters (10 × 10 feet). With four beam-steering microphones, a 4K ultra-HD camera, and signature Bose sound, VB-S delivers a meeting experience so clear you can read the room from across the globe.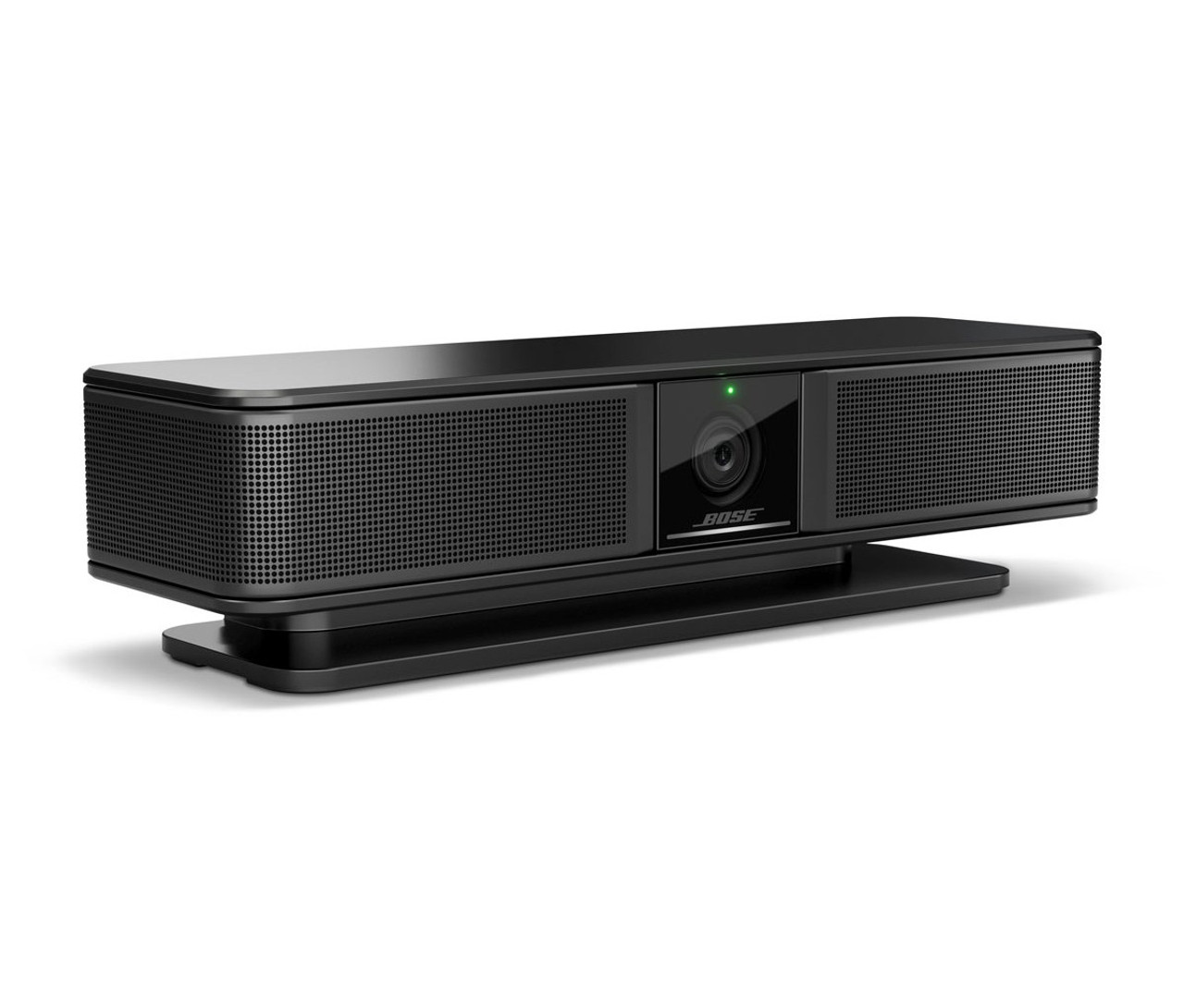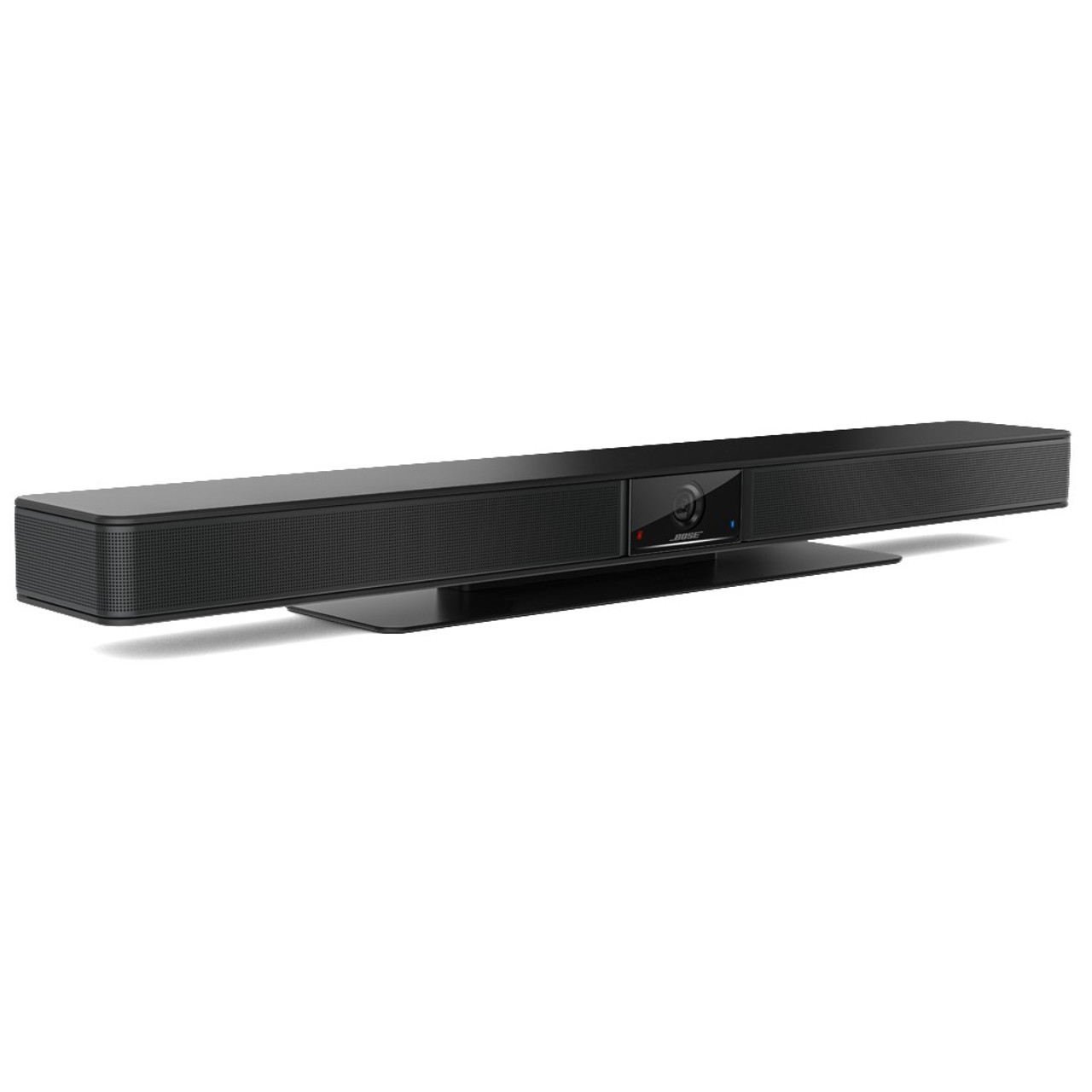 Bose Videobar VB1
Bose Videobar VB1 is an all-in-one USB conferencing device that brings premium audio and video to huddle spaces to medium-sized meeting rooms up to 6 x 6 meters (20 x 20 feet). With six automatic beam-steering microphones, a 4K ultra-HD camera, and signature Bose sound, the Bose Videobar VB1 helps you huddle up and get more done. Bring the Bose experience to huddle spaces and medium-sized room up to 6 x 6m (20 x 20 ft) with an all-in-one USB solution that installs quickly and easily and delivers premium audio and video performance.
Commercial Enquiries? Contact Us!
If you would like to learn more about how Bose Video Conferencing, Microsoft Teams Rooms, Zoom Rooms solutions are the right fit for your meeting rooms and office workspace, please get in touch with us.