Solution Partners
AudioCodes
AudioCodes is known for its exceptional audio and voice communication solutions. With a strong focus on delivering innovative products, AudioCodes has established itself as a leader in the field of voice networking and media processing. Their cutting-edge technologies enable seamless integration of voice services into various unified communications systems, enhancing collaboration and productivity for businesses worldwide. From high-quality voice codecs to advanced session border controllers, AudioCodes offers a comprehensive range of products that ensure crystal-clear voice transmission, robust security, and superior performance. With a commitment to reliability, scalability, and customer satisfaction, AudioCodes continues to be a trusted choice for organizations seeking top-notch audio solutions.
AudioCodes Video/Voice Conferencing
AudioCodes offers comprehensive meeting room solutions designed to enhance collaboration and productivity in modern work environments. Their solutions integrate advanced audio and video technologies to provide seamless communication experiences. With cutting-edge audio conferencing devices, high-definition cameras, and intelligent software, AudioCodes enables teams to connect and collaborate effortlessly. Whether it's a small huddle space or a large conference room, AudioCodes empowers organizations to optimize their meeting room environments, fostering efficient teamwork and effective communication.
AudioCodes Video Conferencing Systems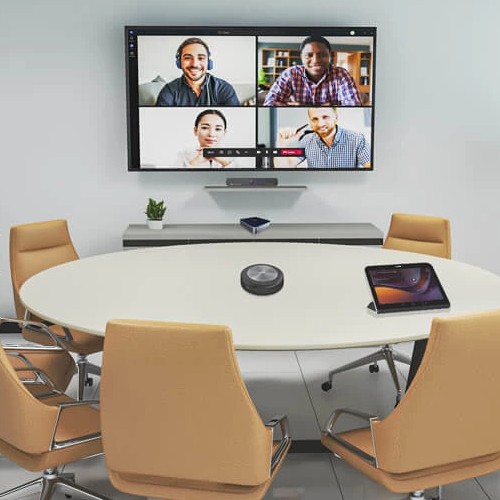 AudioCodes RXV200-B20
The RXV200-B20 bundle with its HD wide-angle camera and table-mounted speaker is ideal for small and medium rooms. Ideal for 4 -10 people.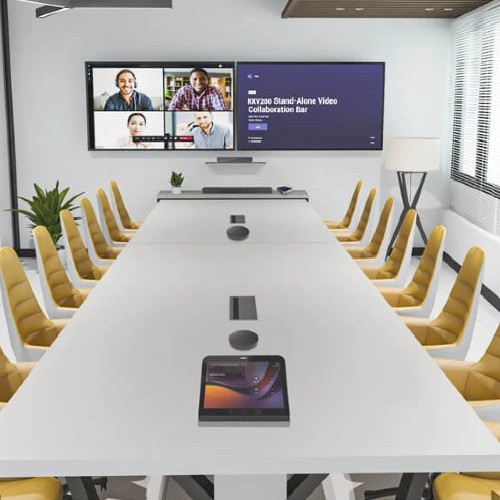 AudioCodes RXV200-B40
The RXV200-B40 bundle with its HD wide-angle camera and a powerful Audio Bar with two 10W speakers and satellite microphones is ideal for medium and large rooms. Ideal for 10 - 16 people.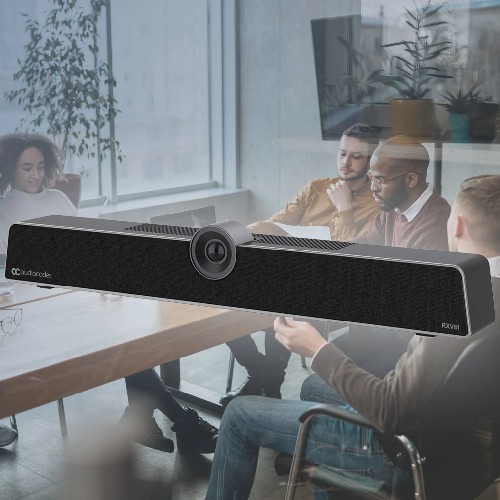 AudioCodes RXV81
The AudioCodes RXV81 is a standalone Microsoft Teams Rooms on Android™ (MTR) video bar that takes plug-and-play simplicity to another level, resulting in a familiar and exceptionally productive Microsoft Teams meeting experience.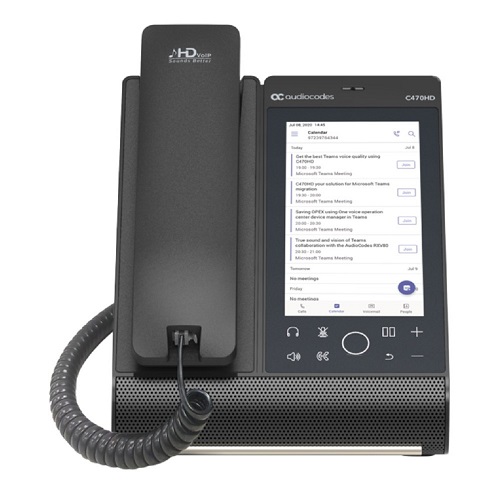 AudioCodes C470HD IP Phone
The C470HD is equipped with a large, single surface, full touch interface, incorporating an exceptionally sharp 5.5" color touch screen, with optional support for Wi-Fi and Bluetooth.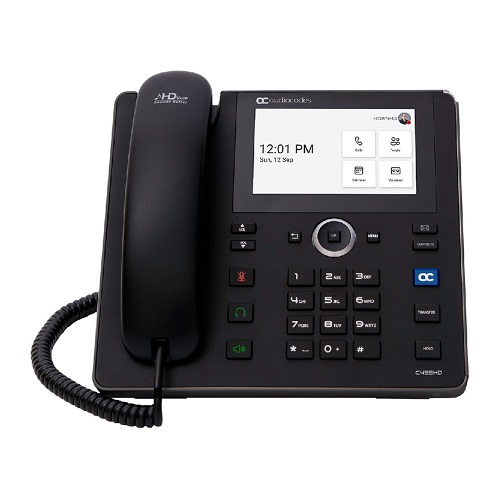 AudioCodes C455HD IP Phone
The C455HD is equipped with a large and intuitive 5" color touch screen for exceptional ease-of-use, while stunning HD sound quality ensures that every conversation is productive – and then some.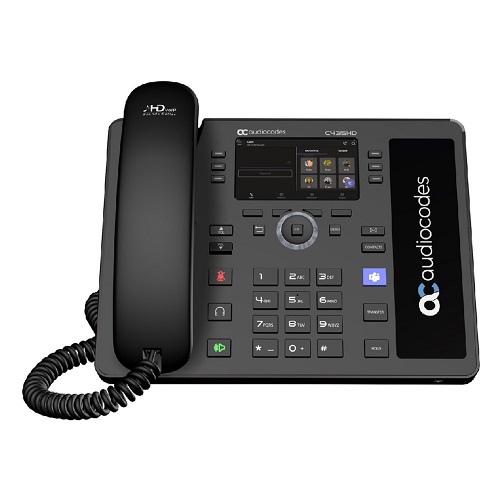 AudioCodes C435HD IP Phone
The AudioCodes C435HD IP phone is a Microsoft Teams-native entry level/common area phone designed to support the next generation of enterprise collaboration technologies.
Learn More About AudioCodes
If you would like to learn more about how AudioCodes video conferencing and IP phones are the right fit for your meeting rooms and office workspace, please get in touch with us.